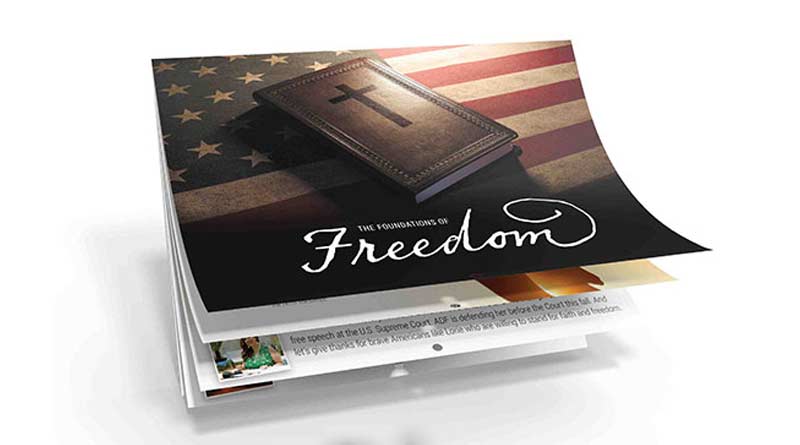 The 2023 Foundations of Freedom wall calendar is here and it's ready to add a pop of patriotism to your home or office. This beautifully designed calendar is packed with powerful reminders to protect freedom for future generations. It's all yours, for free!
That's right, thanks to some generous friends of the ministry, you can claim this gorgeous calendar without breaking the bank.
But don't wait too long to make your request, because supplies are limited and they're going fast! So, take a moment to jot down your best mailing address in the secure form below and get ready for a blast of fun and freedom with every turn of the page.