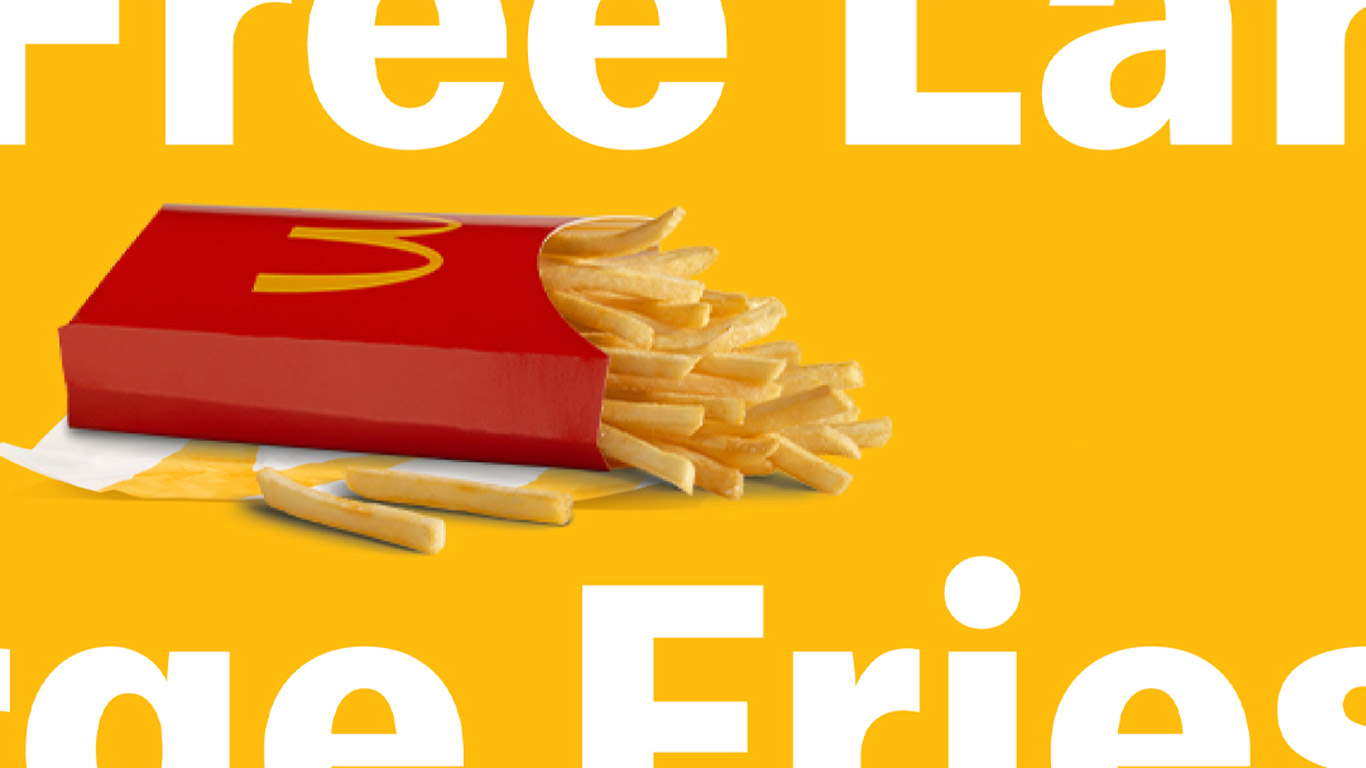 Craving some delicious fries? Here's an appetizing offer for you. You can now get FREE Fries at McDonald's!
Satisfy your fry cravings without spending a dime. McDonald's, the iconic fast-food chain, is giving you the chance to enjoy its famous fries for free.
To claim your FREE Fries, just tap on the button below.
Download the McDonald's app and sign up for their reward program.
Make a minimum purchase of $1 and take advantage of the chance to get your FREE Fries at McDonald's.
Treat yourself to a fried feast. Make sure you get your share of these golden, crispy delights while they're hot. Download the app now.