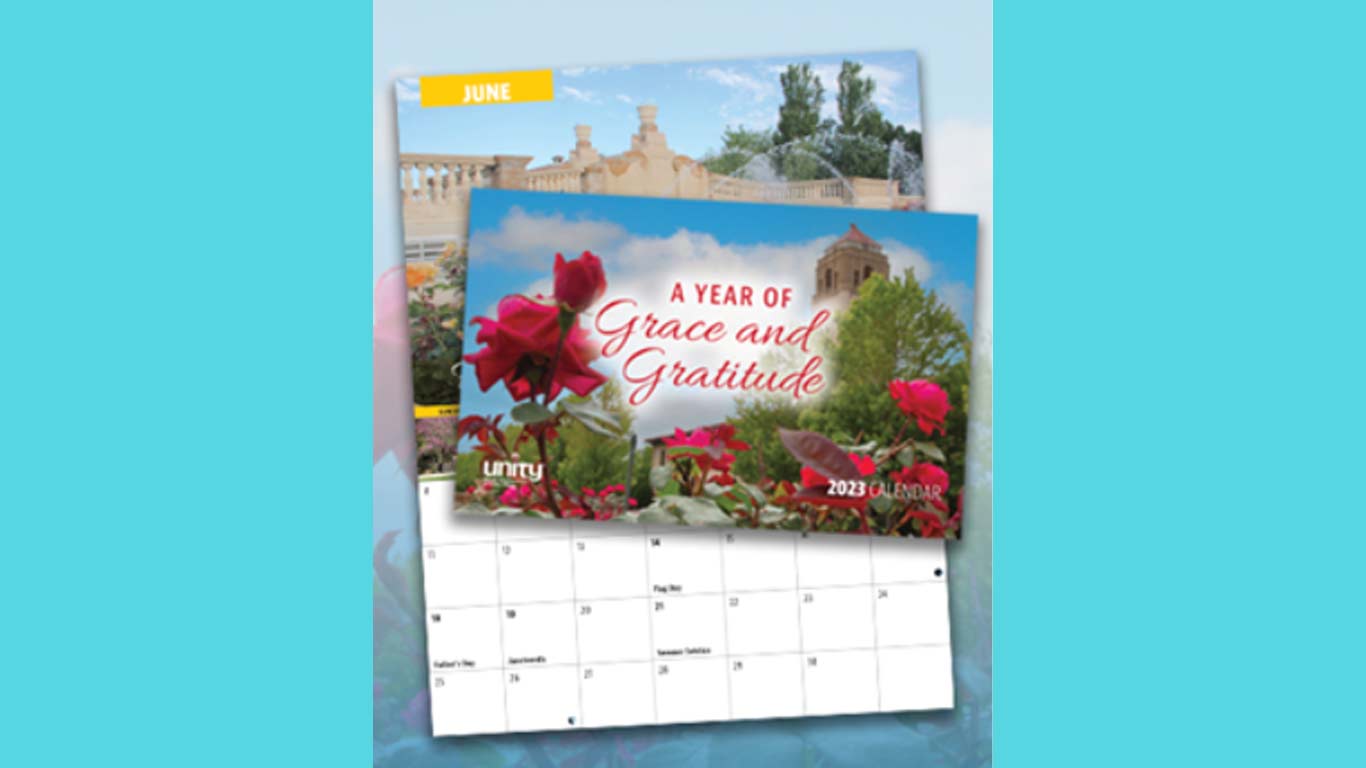 Imagine waking up each morning and being reminded to cultivate more grace and gratitude.
By focusing on grace and gratitude, you'll have the power to create the future you desire. So, why settle for a boring old calendar when you can have one that injects positivity and inspiration into your daily routine?
Request your 2023 Unity Calendar today and get ready to bask in a year of grace and gratitude.