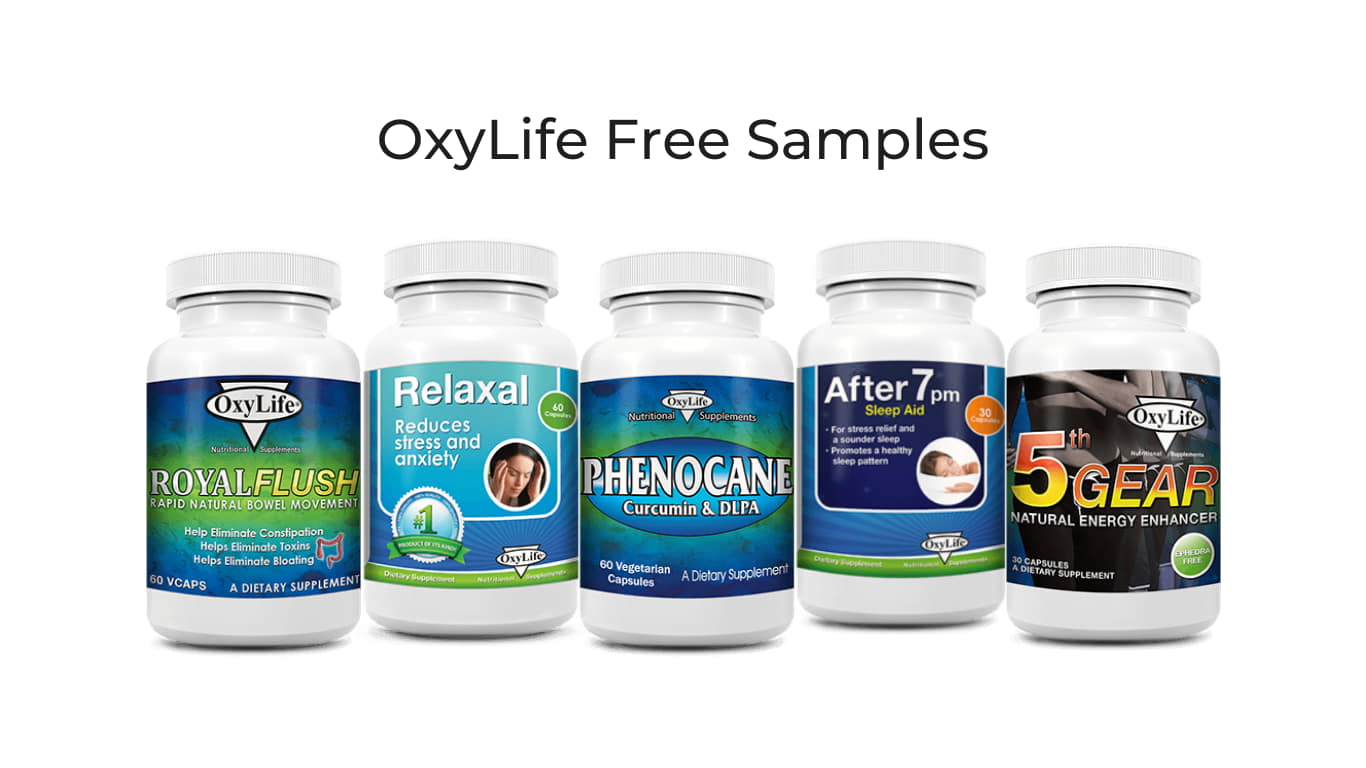 Oxylifeco is delighted to offer a range of nutritional supplement samples for you to try. Take advantage of this opportunity to experience the benefits firsthand and discover the right fit for your needs. Here are the available product samples:
Royal Flush: These 2 capsules are designed to assist with rapid natural bowel movements and help eliminate constipation. Experience the gentle yet effective relief this supplement provides.
Relaxal: Reduce mild anxiety, enhance your mood, fight mid-day fatigue, and stay energized with Relaxal. Each sample pack contains 2 capsules to help you maintain mental sharpness and combat daily stress.
Phenocane: Manage pain naturally with Phenocane. Each sample includes 4 vegetarian capsules that provide effective relief for various types of discomfort.
After 7PM Sleep Aid: Enjoy a restful night's sleep and wake up feeling refreshed with After 7PM Sleep Aid. This sample includes 2 capsules that promote a healthy sleep pattern and help alleviate stress, ensuring a sound slumber.
5th Gear: Enhance mental clarity, reduce mild fatigue, and boost your energy levels with 5th Gear's 2 capsules.
To request any of these product samples, simply email Oxylifeco at samples@OxyLifeco.com. After sending your request, you will receive a confirmation email, and your selected nutritional supplement will be delivered straight to your doorstep. Don't miss out on this opportunity to try Oxylifeco's quality products and discover the benefits for yourself!
Related Pick: Try a free health supplement to boost your immune system today!