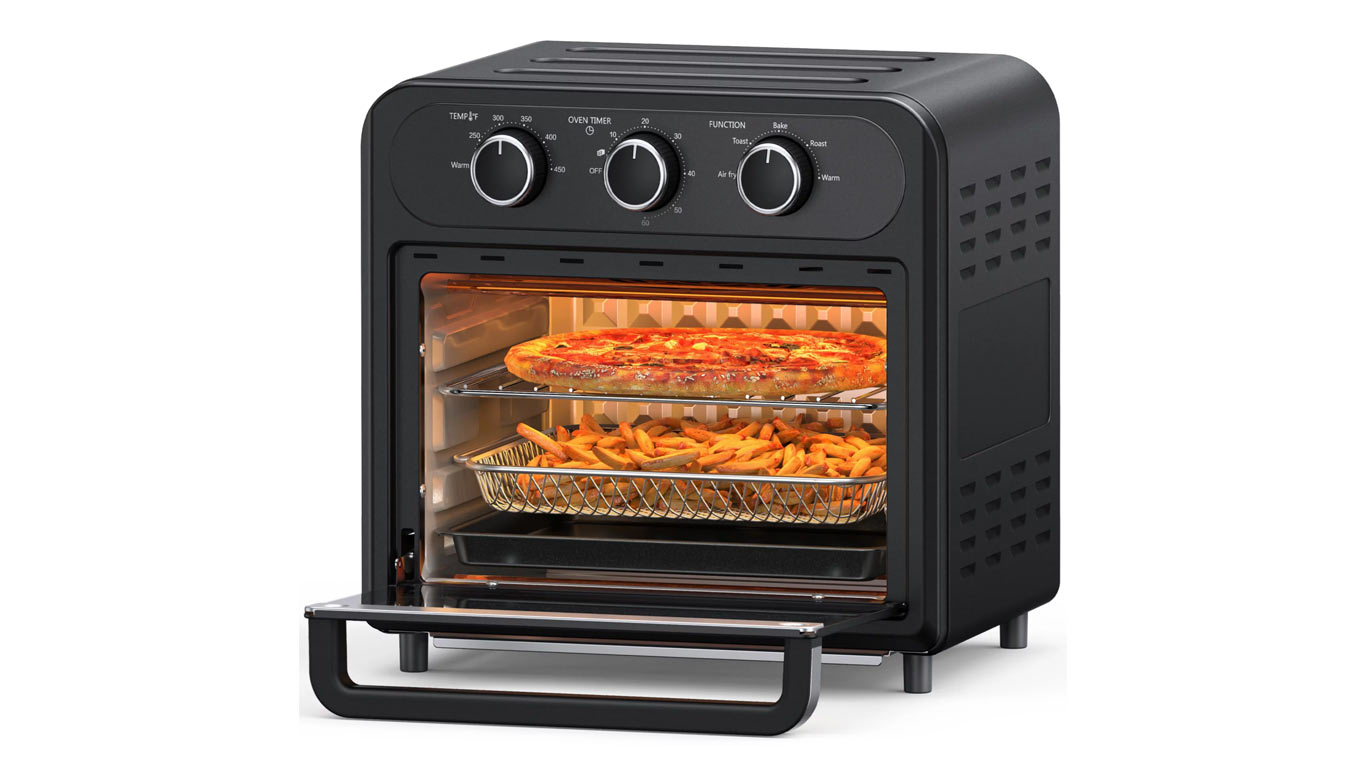 Feast your eyes on the TaoTronics Air Fryer – your ticket to crispy, delicious dishes without the excess oil.
With a whopping 14.8 quart capacity and a versatile 9-in-1 design, this air fryer oven is a kitchen superhero. From air frying to roasting and even a rotisserie shaft, you've got all the tools you need to whip up mouthwatering meals.
Ready to transform your cooking experience? Head over to the button "get this offer now" and get ready to embark on a culinary journey like no other.
Grab the TaoTronics Air Fryer now and let the culinary adventures begin. Bon appétit!