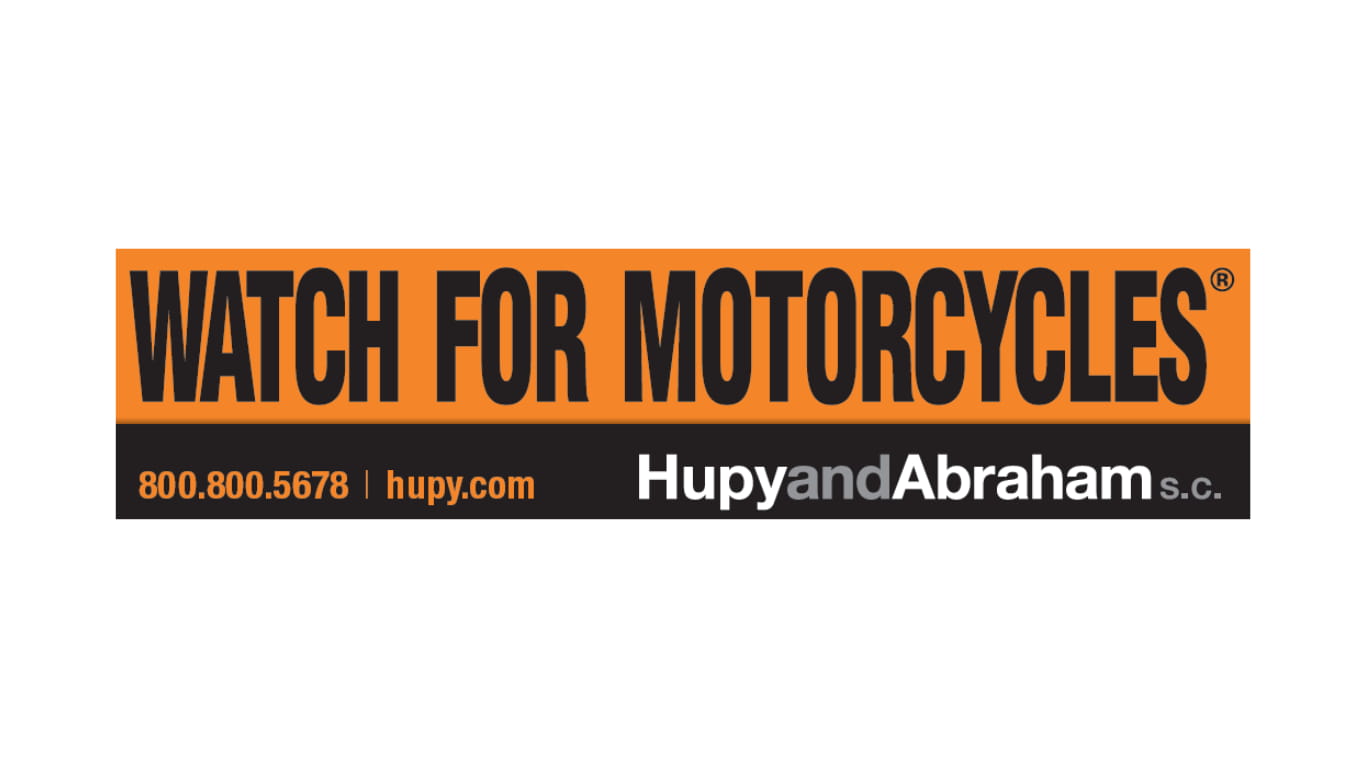 With a great offer from Hupy, the renowned personal injury lawyers in Milwaukee, you can help raise awareness and encourage motorbike safety. Residents of Wisconsin, Illinois, and Iowa can get a free "Watch for Motorcycles" sticker. By displaying this sticker on your car, you can help to raise motorcycle awareness and prevent accidents.
Simply follow these simple steps to get your free sticker: Visit their website by clicking on the button below, where you'll find a form on the right-hand side. Please provide your first and last name, street address, city, state, zip code, phone number, and email address. There are also two checkboxes to validate your Wisconsin, Illinois, and Iowa residency and sign up for their useful newsletters.
Once you've completed the form, hit the submit button, and patiently await the arrival of your sticker at your doorstep.