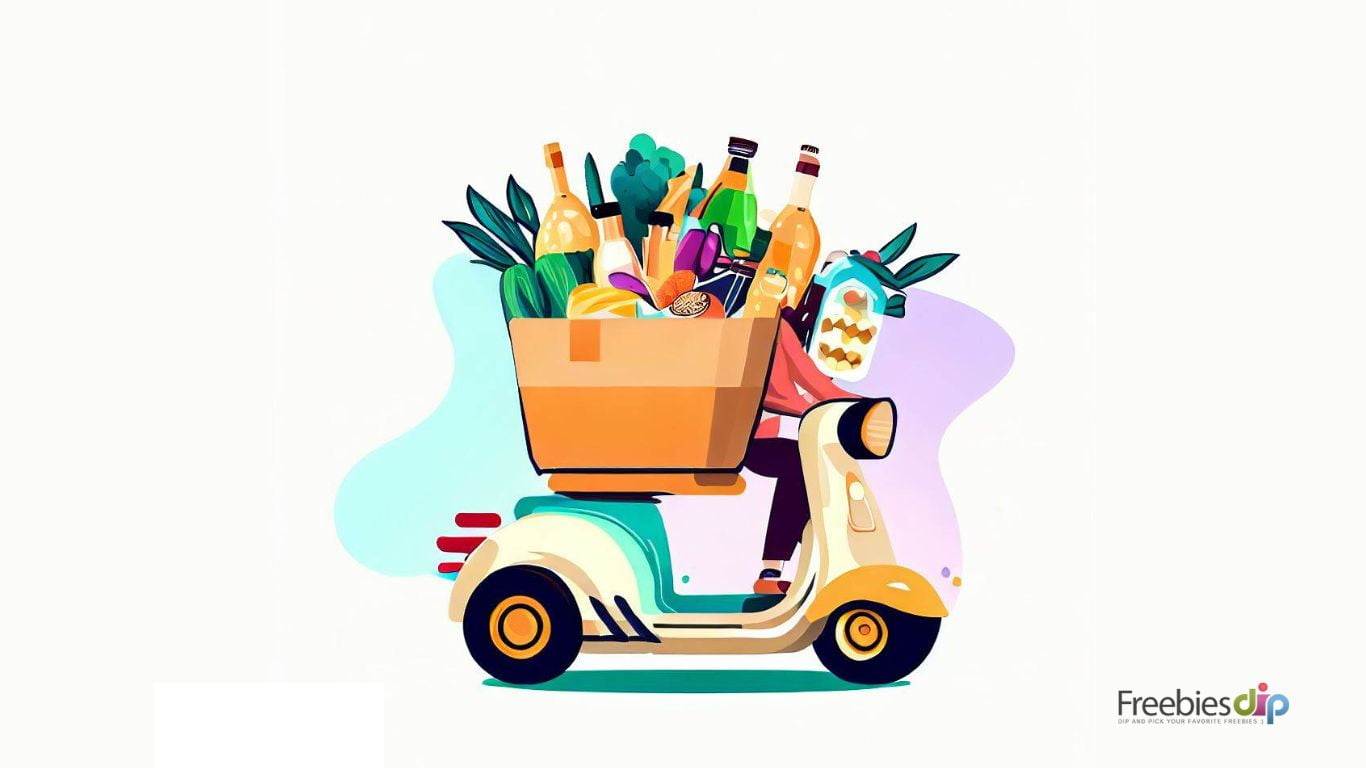 More and more people are trying to reduce grocery bills because inflation remains at worrisome levels.
Grocery delivery services are part of this equation, especially with gas prices reaching problematic heights in recent years.
Moreover, the COVID-19 pandemic has turned the industry upside down. However, the shakeup was not all bad because grocery delivery services are now more critical than before 2020.
For many reasons, they have become essential for consumers. The pandemic made social distancing an absolute necessity. The same observation can apply to online grocery delivery services.
However, those services are about more than what happened during the pandemic. They are, first and foremost, about convenience. That is the main reason why this is a sector that is booming, and it is showing no signs of slowing down.
Customers rely on grocery delivery services because it is a way to have more time for other things. Shopping for food can last hours in some corners. Moreover, standing in line to pay for groceries is no fun for anyone.
However, for many customers, online grocery shopping is not just convenient. It is a way to save money on groceries. Moreover, using grocery delivery services might also be good for your diet.
By not shopping in person, you can avoid impulse purchases. Trying to save money wherever it is possible makes a lot of sense right now because the Consumer Price Index went up 7.1% between 2021 and early 2023.
Grocery Delivery Services: How to Pick the Right One?
Taking a serious look at the top grocery delivery services is not an easy task. Moreover, it is best to go at it from specific angles. This is important because the different companies do not have the same business model.
In terms of pricing, it is crucial to be real with the customers so they do not have "surprises" when they are using a service.
Which Grocery Delivery Model is Best?
It is not a black-or-white topic, and it is not easy to get a clear answer. However, you can decide what works best for you with the correct information.
Moreover, there is nothing wrong with trying several of them before settling for the one that suits you the best. There are other things that you will have to take into consideration before making a choice.
For example, are you planning to use that service very often? And for people who prefer to put things on autopilot, the grocery delivery subscription services might be a better fit. They remember to shop on your behalf.
How to Choose a Grocery Delivery Service?
Obviously, there is the grocery delivery model that matters. The delivery location is also an element to consider because some services are only available in certain areas.
As an illustration of that point, FreshDirect, which has a solid reputation, is only an option for people on the East Coast.
The different services do not all offer the same products. They have specific assortments, so it is up to you to prioritize according to your needs and wants.
Benefits of Grocery Delivery Services?
Convenience is a crucial selling point for grocery delivery services. They also help save money on the grocery budget because of transportation.
You no longer have to spend on gas to go buy food. Moreover, the fee that you use for the subscription of the delivery may be less than what you pay for transportation.
The entire experience is also less messy because you only focus on the things that you need. You end up making healthier choices while saving cash.
Additionally, if you go for automatic enrollment on some products, you will also save more. There are items that you know you will be buying regularly, like rice and pasta.
13 Best Grocery Delivery Services in 2023
The different categories are membership-based grocery delivery services, grocery delivery subscription services, and open-access grocery delivery services.
Grocery Delivery Subscription Services
You cannot use the following services without a subscription. However, you are free to cancel anytime you feel like. This means if you do not use the service for a certain amount of time, you can skip it.
1. ButcherBox
ButcherBox has one main goal, to make high-quality meat available to more people. This company does not ignore environmental issues or the treatment of animals. Fishermen and farmers are also integral parts of the concept.
The price is between $146 for a classic box and $306 for a big box. The boxes can vary depending on their content. Members will have access to additional perks like recipes and exclusive offers.
Consumers say the overall product is excellent, and the delivery works without any hassle. People who use this service say that the overall quality of their meals has gone up.
2. Hungryroot
This service tries to put together a grocery and meal delivery service. The idea addresses an important ask from busy Americans trying to eat healthily but who do not have time to plan their meals and go grocery shopping.
The company has a quiz for new customers at the beginning to customize their meals and better adapt to their preferences.
Pricing per delivery starts at $65. If the plan is over $70, the delivery is free, and it will cost $7 for anything under that.
3. Misfits Market
This service is confident that it can help you save money on groceries. It focuses on organic products and food that would usually go to waste.
Misfits Market works directly with producers to get prices that are 40% less than what you find elsewhere. You can spend between $30 and $40 on a box.
It is also possible to make your own selection. In that particular case, you pay for what you buy. The more you use this service, the more points you can earn to purchase other products in the future.
4. Imperfect Foods
Misfits Market and Imperfect Foods cover the same market. Interestingly, the former acquired the latter in 2022.
The two companies now have the same operation. However, you can still use the Imperfect Foods website independently. Moreover, the service has a few things going for it.
The company makes a lot of efforts in terms of the environment. People also praise the quality of the food coming from Imperfect. There is no direct cost for the delivery. You pay for the different products individually.
Delivery depends on your location, and the price for a box is around $6.
Membership Based Grocery Delivery Services
To use the following services, you will need a membership. It can be a monthly or yearly arrangement. This means you will have to add delivery costs to the membership fee.
5. Walmart+
The corporation is well known, but their grocery delivery service has only started making noise. It promises to drive the products directly to you.
Affordability is a selling point. The membership costs $98 per year. If you shop for more than $35, delivery is free. Otherwise, you will have to pay $7. Same-day delivery is even possible.
6. Thrive Market
Thrive Market aims to be a champion for organic and natural food. It also tries to cut the "middlemen" to offer the best price possible.
Moreover, if you are trying to save money, autoship delivery is the way to go, with up to 10% off. Throughout the year, members get additional perks and gifts.
The membership is set at $59.95 a year. As for delivery, anything under $49 will cost $6, and above that, delivery is free.
7. Amazon Fresh
Amazon Fresh is slowly making a name thanks to the growing popularity of Amazon Prime. You can schedule the orders, and with Subscribe & Save, you can get discounts up to 15% on some items.
The Amazon Prime membership is at $139 a year. Certain groups, like students, can get discounts. For the delivery cost, there are different tiers.
To get free delivery, you will have to spend over $150. For orders below that number, delivery will cost between $3.95 and $9.95.
8. Whole Foods on Amazon
For Amazon Prime members, it is possible to order via Whole Foods. However, there is a more extensive selection of products through Amazon Fresh.
Using Whole Foods through Amazon helps save more money, and there is even the Amazon Prime Rewards Visa Card that can get you 5% in cash back.
Amazon Prime members can also benefit from an additional 10% off. The membership is set at $139 annually, and regular delivery will cost you $10. If you want your groceries faster, it will cost you more.
If the order is more than $35, pick-up is free.
Banish the Budget Blues: Conquer Rising Food Costs with 2023's Cheapest Grocery Stores!
Open Access Grocery Delivery Services
If you are trying to stay clear of membership or subscription services, the companies below will fit you well.
9. Instacart
This is a real household name when it comes to grocery delivery services. Thanks to Instacart, you can order groceries from stores in your area. There are several delivery options to accommodate your needs.
Depending on your location, the shopper can go to places like Whole Foods, Costco, Aldi, and Stop & Shop. The minimum order is $10, and delivery is $4.
For $99 per year or $9.99 monthly with Instacart+, you can get free delivery when you shop for more than $35.
10. Shipt
Shipt works a little bit like Instacart. The site is easy to use and tells you the amount you are saving. It gives a lot of attention to good deals.
The delivery fee is set at $10, and yearly membership is available for $99. With this option, delivery is free for orders over $35.
Otherwise, for anything under $35, you will pay $7 for delivery using the Shipt membership.
11. Boxed
This service is the way to go for people trying to buy groceries in bulk. The same can also be done for perishable goods like eggs and creamy milk.
Customers say that Boxed does really well in terms of variety. Buying in bulk could be an easy way to save money.
The shipping is free for orders over $75. However, for anything under that number, you will have to pay $7. Moreover, there is a membership option at $49 per year.
12. Weee!
Weee! presents itself as the most prominent Asian and Hispanic grocery store in the United States of America. It covers cuisines from places like China, Japan, and Mexico.
There is some flexibility in the delivery process. You choose what works for your schedule—becoming a member of the Weee! VIP Club will cost you $99 a year.
However, there is no standard delivery cost. The fee varies depending on your location.
13. GoPuff
GoPuff says it will get the order to you faster than the competition. This is possible thanks to the fact the company has its own warehouses across the country.
The delivery fee is $3.95. For the GoPuff Fam membership, you will have to pay $7.99 a month. Moreover, there is a reward program in place to earn points and save money.
The service is really popular with students.
Bottom Line
The best grocery delivery services are real game-changers in today's America. For many, they are almost indispensable.
They make it possible to save money and have time for other activities. The convenience ensures that the sector will keep moving forward in the foreseeable future.
It may take a while to find the ones that really work for you. However, once you get there, the setting will be to your benefit.
Also, perks like membership and autoship delivery do help save money on groceries in the long run. Through trial and error, you will be able to put up a winning formula.