Have you ever tried to go on a diet? Done rigorous exercises, counted calories and stayed away from the temptation of fast food for weeks, only to realize it's not working and you're gaining weight instead?
And, there you go again. Giving up on diets and relishing pizza, burgers, soft drinks and mouthwatering desserts.
If this has happened to you, you're not alone.
Almost everyone at some point in their life struggles with weight-related issues. Some want to lose weight while others want to put on some meat. And diet seems like an easy enough option until you try it.
According to statistics, more than 90% of the diets fail within the first two months, with opposing results.

That's where Nutrisystem comes into the scene.
Marketed as a ready-made, convenient and affordable diet plan, where you don't have to count calories or deal with the hassle of planning a balanced diet, just eat meals delivered at your doorstep and voila! you'll lose weight. But is it as good as it sounds?
Let's see, with this detailed Nutrisystem review.
What Exactly is Nutrisystem?
The company was founded in 1999, providing weight loss products and services to consumers commercially. It operated over call centers and since then, has moved to internet as well as a mobile platform.
You can sign up on the official website or app and start your diet plan right away.
Nutrisystem caters to people who want to maintain weight without going to lengths, especially in their busy everyday life. It provides well-proportioned meals, such as breakfast, lunch, dinner, and snacks, to their customers at their doorsteps.
The food is healthier and prepared according to each customer's needs. You can also get counselling regarding your weight and consult their dietitian about any changes you want to make.
How Does it Work?
Well, there are two sides to this question. One, the technical side, how do you get your meals and pay for it?
Simply, go on the site, sign up, choose a plan that fits you, pay for it with your bank account and receive your prepackaged food for the whole month in your delivery box.
After that, it's just a matter of heating the frozen food that is already portioned for you at the prescribed time.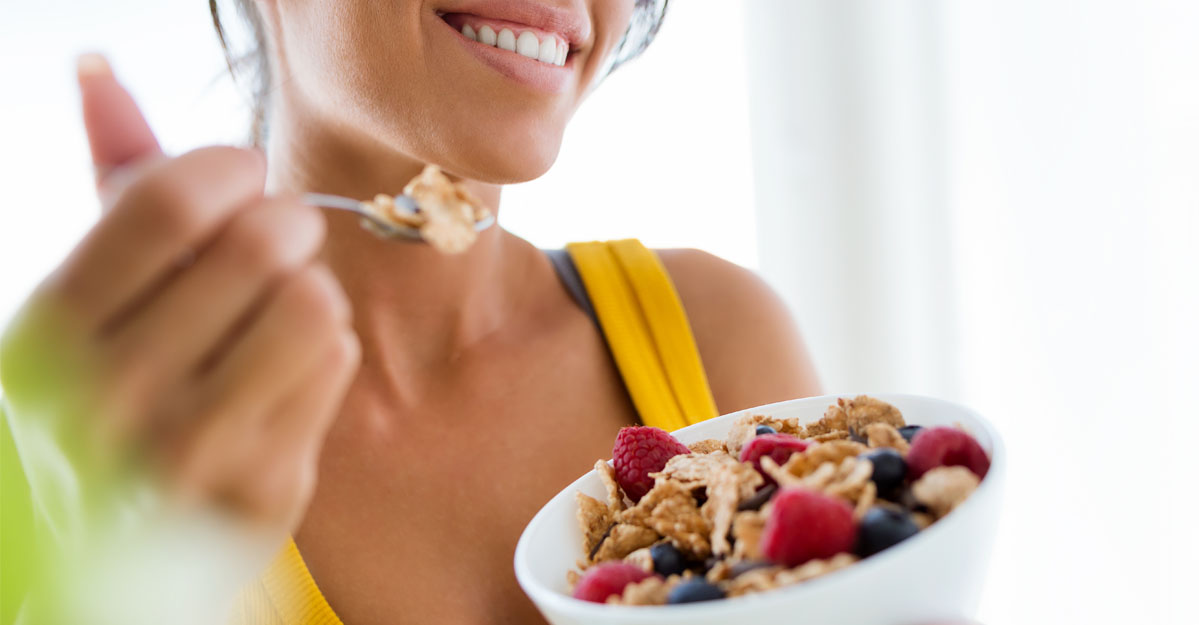 That sounds easy enough, but the most asked question here is,
does it really work? Will I actually lose weight if I follow this diet?
That's the other part. And if we go by the majority's opinion, yeah, it does work. But only to some extent. And there are exceptions everywhere. You will definitely lose weight initially if you follow your Nutrisystem diet plan to dot but it has some issues with long-term weight management. We'll discuss it later.
---
What does Nutrisystem Diet consist of?
Since Nutrisystem provides specialized diet plans for men, women, seniors as well as diabetics, the food included in your plan is made with such consideration in mind.
Every day you'll get to eat six meals in total, three for breakfast, lunch, and dinner and the remaining for snacks and desserts.
You can choose these as you like but for maximum result, you should pick the "Favorites pack" in which each food item is carefully selected and combined by health pros to promote weight loss.
As far as the nutrition and calories go, you can see on the packaging how many calories each food item contains.
The goal of the Nutrisystem review is to promote healthy weight loss without starving you.
And they made sure your calorie intake is within the range recommended by the FDA.
Here's a table that shows exactly which nutrients you eat and in what amount.
| | | |
| --- | --- | --- |
| Nutrients | FDA | Nutrisystem for Women |
| Calories | 1800 | 1200-1500 |
| Carbs (% kcal): | 45-65% (130g) | 50% (120g) |
| Protein | 46g | 50-55g |
| Fiber | 25g | 30g |
| Sodium | 2300 mg | 2100-2200 mg |
| Total Fat (% kcal) | 20-35% | 25-30% |
| Sat. Fat (% kcal) | <10% (10g) | 8-9% (6-9g) |
| | | |
What kind of Ingredients are used?
Now, that we have established that Nutrisystem meals have the right nutrients in the right amount, we'll move on to what kind of ingredients are used.
According to the official site, the food is rich in protein, fiber, and low glycemic carbohydrates.
The three main components to keep you feeling fuller and help you lose weight. Protein is one of the macro-nutrients and your body requires it to repair tissues, build lean muscles, restore hair and nail damage, etc.
It is the nutrient your body doesn't store and use up all the time. Naturally, you need a lot of it.
The next is glycemic carbs. You must have heard of the "good carbs" that is it. These carbohydrates take time to digest and keep your tummy full for a long time, reducing your appetite and helping in weight loss. Fiber is the indigestible part of our diet. They also prevent us from eating more by making us feel full. But more importantly, they help indigestion, which is crucial to diet.
Is it Healthy?
Sure, Nutrisystem food is full of good nutrients and ingredients, but are these fresh and healthy? Or is it made from excessive preservatives? Does it actually contain food? Or is it just a bevy of nutritional supplements?
Well, the packaged food is indeed food but after you prepare it. It doesn't look as good visually as it does in the pics. According to Nutrisystem's health experts, it is perfectly healthy albeit being high in sodium.
However, the fact that most of them are preserved with chemicals doesn't support this claim. Fortunately, most Nutrisystem meals are meant to be supplemented with fresh vegetables and fruits, where most of the nutrients come from.
An overlooked but important question – Does it taste good?
So, we can say that Nutrisystem food is healthy, to some extent. It fulfills the nutritional goal even if it lacks in actual food.
But what about the taste? The question that is often overlooked but is crucial to making any diet program a success. If your food doesn't taste good, you're likely to give up on your diet and return to accumulating unhealthy fats.
According to the majority of testimonials and food reviewers that have tried Nutrisystem meals, it tastes pretty good. It doesn't have the instant food vibe and tastes just like a regular meal.
Of course, a delicious home-cooked meal still beats it. And where desserts are concerned, we have no complaints about it.
The Ins and Outs of the Nutrisystem Diet
Nutrisystem meals are sold as convenient and easy to assemble. However, the assembling part is easier said than done. As per rule, you'll be asked to supplement your Nutrisystem meal with vegetables, fruits, and some other recommended snacks.
Most customers feel confused about this matter, so here are some suggestions that might help you.
What to eat with Nutrisystem meals?
As you heat the Nutrisystem dinner in the microwave, you'll realize it's way too less to fill your stomach. That's why Nutrisystem recommends you to add veggies and fruits to supplement your meal.
But there are some do's and don'ts to that. You can't just add anything to your meal. Be smart about your choices.
Here are some foods you can and cannot eat with your Nutrisystem meals.
Complaint Foods
Complaint food includes non-starchy vegetables such as asparagus, beets, tomatoes, carrots, and mushrooms, etc. You can eat them fresh or frozen.
Fruits of all kinds are also acceptable. You can also include lots of lean proteins such as fish, beef, and walnuts but make sure to limit the serving. Other foods to go with Nutrisystem are beans and whole grains. You can eat one serving of whole-grain bread or baguette as well as one cup of boiled lentils.
Non-Complaint Foods
Any other food that doesn't come with your Nutrisystem package and not recommended on the website, is non-complaint. Deserts and snacks, not made by Nutrisystem are the biggest "don't" on the list.
They are made from high saturated fats that can only do harm to your body. Stick to Nutrisystem desserts, which contain good carbs and made healthy for you.
You should also not eat food from restaurants during your diet.
Nutrisystem Review: Eating Out Guide
We say that, but sometimes, eating out is an obligation and you have no choice in it, such as company dinners, dates, etc. So, here are the healthier food options you can choose in restaurants without damaging your diet.
Soups and Salads
Grilled chicken, fish or beef
Avoid anything with cheese
Spaghetti and meatballs, just limit the serving size
Whole wheat and vegetable pizza
For dessert, choose a half cup of regular custard
Consult Nutrisystem Counselors
Nutrisystem also provides online counselling to its customers through call and chat.
If you have any question regarding any aspect of your diet, you can ring up the counselor any time and they'll be there to help you out. And even if you don't have any question and simply want moral support, they're here for that as well.
Nutrisystem also runs a blog called "The Leaf" where you can find useful tips as well as delicious Flex recipes.
Check out Nutrisystem Cookbook
Nutrisystem is more than a simple diet plan. It promotes healthy eating habits across all platforms.
If you have trouble choosing what you want to eat or if you've been on Nutrisystem for a few months now and tired of the regular meals, then you can refer to the official Nutrisystem cookbook. The Low GI cookbook contains many recipes that you can try that won't hinder your diet.
Nutrisystem for Women
The best thing about Nutrisystem is that it has specialized programs aimed at different kinds of people. Nutrisystem for women is specifically designed by keeping women's body and metabolism in mind. It fulfills all requirements a female body needs in order to lose or maintain weight healthily in a short period of time.
Nutrisystem for Men
Similarly, Nutrisystem for men is created with the male body and metabolism in mind. Some might argue that it's the same plan with an extra meal thrown in but it is indeed, quite different. The per-day calorie count for men is different and since they require more proteins to sustain their bulky bodies, the food is prepared with accordingly to that need.
Nutrisystem for Diabetics
With Nutrisystem, people with Type 2 Diabetes can also go on a diet, not just to lose weight but also to maintain their blood sugar level. Nutrisystem for diabetics includes meals that are prepared specially by chefs, after consulting with dietitians, to ensure that patients of diabetes are getting the best food on diet.
Nutrisystem for Vegetarians
It's easy for non-vegetarians to stick to diet plans since they have so many options to eat but what about vegetarians?
They don't have this luxury. Vegans already have limitations on what they can or cannot eat and when they go on diet, it's even more restricted.
But not with Nutrisystem, Nutrisystem provides specialized diet plans for vegetarians that include meals prepared with 100% vegetables. The desserts are also made with consideration.
Nutrisystem Products to check out!
Nutrisystem has a lot of products and deals to offer. It can be very confusing about which is what. Not to mention the terminology that is specific to the Nutrisystem community.
Here's something that you can check out.
Nutrisystem Powerful
Nutrisystem Powerfuel refers to foods rich in protein. These proteins are high-quality and contain amino acids that help sustain your body. Protein shakes and nuts are the best examples of this. Both men and women require at least three powerful meals per day.
Nutrisystem Turbo shake
Turbo shakes are high in protein and probiotics. You need at least one Turbo Shake in your diet per day. Not only it is a great source of power but it also tastes divine. There are various flavors available on Nutrisystem from which you can choose. They are also great even if you're not on a diet.
Nutrisystem FreshStart
FreshStart is a Nutrisystem's best, most exhaustive, and jump-starts program for your weight loss and healthy lifestyle. This program is designed for your body fat that put it burning mode. You can choose items from a selection of perfectly balanced 4 weeks meal plans that contain delicious chef-created breakfasts, lunches, dinners as well as snakes.
Nutrisystem NutriCrush Bars
NutriCrush bars are another powerful meal that you need in your daily diet. These are made from different kinds of nuts, chocolates, and caramels that make for a mouthwatering combination. Keeping the diet aside, these are great as regular snacks too.
Nutrisystem SmartCarbs
SmartCrabs are the good carbohydrates that are dense in fibers, vitamins, and minerals. These take a long time to digest, keeping you fuller and helping you lose weight. Whole grain food such as pasta, rice, and cereals as well as starchy vegetables like potatoes and peas are the main source of SmartCarbs.
Men and women need 2 and 1 SmartCarb in their daily diet, respectively.
Nutrisystem Deals and Plans to get you started!
At Nutrisystem, there are different plans you can choose to get started on your diet. These vary according to their prices as well as the food items included in them.
Basic
With the Basic plan, you get six meals a day including breakfast, lunch, dinner, one snack for women and two snacks for men. You have the option of letting Nutrisystem pick your meals or you can choose them yourself for an added cost.
You can also order a 28-day supply of Turbo shakes at half price. This will cost you about $10 per day and $295 per month.
Core
With the Core plan, you'll get six meals per day similar to Basic plan but with a wider range of menu. You can choose a lot of your favorite food items that are not available in the Basic plan for an extra cost.
You'll have to pay $314 for it per month, that is about $11 per day. You can also get access to Nutrisystem's online tools.
Uniquely Yours
This is the best-rated plan on Nutrisystem because it includes frozen food as well. Similar to the other plan, you'll get six meals per day but with more kinds of food to choose from. You can order whatever you like or have the recommended ones.
It'll cost you more than the others at $13 per day and about $359 per month. In addition to online tools and trackers, you also get access to online counseling at Nutrisystem and read it's Review.
Uniquely Yours Plus
This is similar to Uniquely Yours plan but with high protein shakes. You'll get breakfast, lunch, dinner, snacks, and protein shakes in flavors of your choice. Of course, you can select your own menu and have access to online tools and e-counseling.
This is the most expensive diet plan at Nutrisystem with $14 per day and $399 per month. Most people pick Uniquely Yours over the Plus version due to this reason.
Nutrisystem for Diabetics and Vegetarians
The above-mentioned plans are available for diabetics and vegetarians as well. The price stays the same however, the food is carefully prepared for people with Type 2 diabetes to help them control blood sugar. The food selection is different for vegetarians as well.
Nutrisystem Eating Schedule
Nutrisystem is flexible when it comes to which food you should eat in what order. But there's one key rule you should always adhere to.
That is, never go more than four hours without eating.
Nutrisystem works by improving your metabolism and keeping your body to burn fats continuously. When you take a long break between meals, your metabolism slows down as it doesn't have food to process.
Therefore, the ideal eating schedule is to space your meals 2-3 hours apart daily. Since you'll be having six short meals per day, it should be easy enough.
Is it Expensive? How much does it cost?
Most people would say, Yes. It is really expensive.
But what's the estimated cost? Nutrisystem plans start at various prices and the cost can increase or decrease if you add or remove food items from your package.
On average, it costs more than $300, including the groceries you purchase separately from the diet. Sounds too much, right? But that's because you're paying for a whole month's supply of food.
It costs you about $12 – $13 per day, which is reasonable. Plus, availing from discounts, coupons and special offers such as free delivery, free meals and shakes can further reduce the cost of your monthly Nutrisystem package.
Is Nutrisystem worth it?
There's no one answer to this question.
All people are unique and require unique diets. The Nutrisystem diet that works for the majority of the people might not work for you.
According to the statics, 1 person in every 5 people fails at Nutrisystem. However, more than 80% of the people find it successful, if the testimonials and success stories are to be believed.
If you follow your chosen diet plan to dot, you'll certainly lose weight but is it worth its exorbitant cost? Can't you just plan a diet yourself and stick to it?
You certainly can but Nutrisystem saves you the hassle of planning and coming up with healthy recipes with fewer calories.
Moreover, if you consider the cost of dining out, fast food, alcohol beverages, which are prohibited while you're on Nutrisystem, you can see how much you actually save.
So, in the end, Nutrisystem isn't really expensive than regular dining and your monthly grocery bill. But it might seem that way since you're paying for it all at once.
Changes can you expect after one month?
When signing up at Nutrisystem for the first time, you'll be recommended their FreshStart diet plan.
This plan particularly focuses on getting your body ready for weight loss by improving its metabolism. The diet is rich in proteins and fibers to help your body burn fats instead of carbs as fuel.
The expected weight loss is different for men and women. Similarly, older people and diabetics should expect a different range of weight loss due to the difference in their metabolism. Here's what you can see after one month of Nutrisystem. This Nutrisystem Review will help you know every bit of its products.
For Women
Women have it tougher losing weight than men. In the first week, you can lose about 3 pounds and 1-2 pounds in the subsequent weeks. After the first month, women reported losing up to 13 pounds and 7 inches in weight and fats.
For Men
Men can lose more weight rather easily. In the first week, they can lose about 4 pounds and in the remaining weeks that follow, they should lose about 2-3 pounds steadily. After the first month, men are expected to shed 18 pounds and 9 inches.
Keep in mind that the number of pounds you lose start decreasing after the initial month but that is not an indicator of your diet failure. As long as you steadily lose a few pounds each month, your diet is a success.
Can you DIY a Nutrisystem diet?
Yes, you absolutely can DIY a Nutrisystem diet.
In fact, it is encouraged with their Flex Meal Plan. On the official website, you'll find a number of different recipes that you can prepare using your Nutrisystem meals.
The recipes are ideal for breakfast, lunch, dinner, etc. You can also get your hands on some delicious yet healthy recipes for smoothies and shakes. Here's something you can try.
Bacon Omelet for Breakfast
Eggs and bacon are staples to breakfasts and you don't have to give them up if you're on a weight loss diet. With Nutrisystem, you can enjoy these together in a yummy omelet.
Ingredients
Eggs – 2 large
Turkey bacon – 4 slices (cooked)
Black pepper – to taste
Chives – 1 tablespoon (chopped)
Cheddar cheese – ¼ cup (low fat)
Milk – 1 tablespoon (nonfat)
Recipe
Beat eggs in a bowl and mix in bacon, milk, chives, and pepper. Put some oil in a pan over low heat and slowly pour the batter into the pan. Let the mixture cook after sprinkling cheddar cheese on it until the bottom and edges are firm. Cover the pan with a lid and wait until the eggs are no longer runny. Flip the sides and serve.
Tomato Basil Shrimp for Dinner
Dinner can be a hard choice, especially when you are restricted with ingredients. But this recipe is perfect for people who are trying actively to lose weight.
Ingredients
Shrimp – 1 pound
Tomato sauce – 2 cups
Sundried tomatoes – half cup
Spinach – 2 cup
Basil – ¼ cup (chopped)
Parmesan cheese – 1 cup (grated)
Olive oil – 1 tablespoon
Onion – half (minced)
Garlic – 2 cloves (diced)
Italian seasoning – 1 teaspoon
Recipe
Pour Olive oil in a large pan over low heat and put shrimp, onion, and garlic in it. Fry until the shrimps have turned pink before adding tomato sauce and Italian seasoning. Let it cook over low heat for two to three minutes. Then, add spinach, basil, and sundried tomatoes to the mix and further let it cook for five minutes. Garnish with cheese and basil and serve.
Is it Safe? What are the Side-effects of Nutrisystem?
Most food reviewers and customers would say that Nutrisystem is 100% safe and healthy, while that is true, it is not completely right.
There are some side-effects of Nutrisystem that are usually not mentioned in block letters, as they should. Make sure to read up on Nutrisystem Review before consuming Nutrisystem food.
The Food Uses Excessive Chemicals
All of Nutrisystem food is processed with numerous chemicals to keep it from spoiling. Chemicals such as calcium chloride, sodium glutamate, and nitrates, that work as preservatives, are used liberally in Nutrisystem food.
Therefore, at the end of the day, you're eating chemicals and processed food which is definitely unhealthy.
What if you have any food allergy?
Nutrisystem does tell its customers to not eat Nutrisystem meals if they have allergies to certain foods but it doesn't explain much on it.
Customers are generally on their own regarding this matter. It is strongly advised that you read about the food items and their preparation in detail before signing up.
Nutrisystem desserts and snacks are especially high in sugar and preservatives, be careful about that.
It might cause extreme Gas and Abdominal Pain
Although the official site doesn't mention anything about it, it is quite common among users of Nutrisystem to experience extreme gas and bloating. Abdominal pain also, sometimes, accompanies it. The gassiness can be so extreme as to make you stop the diet.
But if you think you can deal with you and it's not much of a problem for you, you can continue your diet. It can be treated with over the counter drugs but you'll have to stop eating Nutrisystem food for it to be effective.
Some customers also complain of Nausea and Headaches
Moreover, nausea and headaches are also common among Nutrisystem users. It could be because of the sudden change in diet and a decrease in calories that causes lightheadedness and nausea. But it's still a side-effect of Nutrisystem diet.
What are the customers saying about it?
If you go to the official Nutrisystem website and check their reviews, you'll see thousands of people giving it five stars. However, that doesn't mean that it is the best diet plan ever in every way possible. You can also see hundreds of people giving it one star, meaning it doesn't work all the time.
Here are the good and bad comments about Nutrisystem that you should know about if you're thinking of purchasing it anytime soon.
Pros
It is best for losing weight fast – the best thing customers find about Nutrisystem is that it does deliver results and fast. You can quickly lose significant weight (about 13 lbs. for women and 18 lbs. for men) in a month. In their super-fast lifestyle, losing weight quickly is what they want and Nutrisystem delivers on its promise.
It's convenient – what can be more convenient than healthy and portioned food delivering at your doorstep? All you have to do is prepare it by following the instructions and it is ready to eat. You don't have to count calories, come up with a special diet plan or restrict your meals.
Nutrisystem is Healthy – the food is prepared with healthy ingredients that are essential for not only promoting weight loss but also making your body more healthy and active.
It's easy to follow – Nutrisystem diet is easy to follow since you don't have to worry about anything. Just assemble the meals, which is super easy as well, supplement it with fresh vegetables and fruits. Do regular exercise and you'll see the desired result in a month.
Cons
It is very expensive – despite the discounts and promotions, Nutrisystem programs are very expensive. You can choose an affordable one depending on your diet requirements but customers complain of the cost increases after three months. It can rise as much as $50 in addition to your plan subscription fee.
The Cancellation fee is Exorbitant – similarly, the cancellation fee is really expensive too. You'll only have to pay $20 if you cancel within the first 14 days, which might be too little time for most users to decide whether or not it's working for them. After the initial 14 days, you'll have to pay $125 according to the cancellation policy.
There's not much variety in food – as much as Nutrisystem emphasizes on healthy food that also tastes delicious, there is not much variety. You are bound to get bored after eating the same food for two months straight. And if you want meals of your choice, you'll have to pay more for them.
It fails as a long-term weight loss solution – as a short-term weight loss diet, Nutrisystem works. But as a long-term solution to weight problems, it fails. Customers complain about gaining weight back after the first few months of starting on the diet.
Nutrisystem Gift Cards, Discounts, Coupons and Promotions
If the Nutrisystem is too expensive for you, there are various discount offers that you can avail. You can check out these promotions in detail on their official website, but here's a few that are noteworthy.
Save $20 – you can save $20 on your first order by using the promo code SAVE20 at the time of checkout.
3 Free Meals – earn three extra meals with your first order of Nutrisystem with promo code 3FREE.
Free shakes – get seven free shakes as a first time Nutrisystem customer.
Free shipping – this offer is only limited for customers living in the USA. You will receive your first order without paying for shipping.
Refer a friend (Save $100) – If you want to save $100 on Nutrisystem, you can do so by referring a friend. When the friend makes a purchase on Nutrisystem through your referral, you'll save $100 on your Nutrisystem diet plan.
Nutrisystem FAQs you should keep in mind
We tried to cover as many aspects of Nutrisystem in this article, but if you still have some queries, here are frequently asked questions that you might find insightful.
How to do Nutrisystem?
Obviously, Nutrisystem is not a permanent or long-term diet. After you've reached your ideal weight, you can leave it.
However, that often results in more weight gain and unhealthy food habits because of deprivation. So, the best way to do Nutrisystem is to wean yourself off of it gradually. The diet programs are designed in such a way that'll help you develop healthy eating habits in the long run.
Can you drink alcohol on Nutrisystem?
In short, No. If you want to lose weight, you'll need to stay as far away from alcohol as possible.
For a healthy weight loss diet, alcohol is really harmful and you are advised to not drink it with any meals. But if you really want to or have a social obligation to drink alcohol, choose wine, which is low in sugar and calories. Plus, don't drink more than twice a week.
Is Nutrisystem Good for Diabetics?
Since there are special diet plans for people with type 2 diabetes, it is generally considered safe.
The food in these plans is prepared especially with diabetes in mind and approved by health experts. But just to be on the safe side, consult with your doctor before starting the Nutrisystem diet.
How much is a 28-day supply of Nutrisystem?
A month of Nutrisystem supply of food includes six meals per day. You'll get 112 food items in total for breakfast, lunch, dinner, desserts, and snacks. For your convenience each meal is color-coded so you don't accidentally eat something at an inappropriate time. For example, breakfast is orange, lunch blue, dinner red, and snacks purple.
Is exercise required with Nutrisystem?
Absolutely yes. Exercise is an essential part of weight loss and weight maintenance diet plans. You should spend an hour every day doing moderately intense exercises such as running, jogging, cycling or swimming, etc.
Is Nutrisystem safe while breastfeeding?
Nutrisystem is safe while breastfeeding provided your baby is at least four months old and eating solid food. Just don't stop taking your prenatal vitamins or any other medicine you're prescribed.
Moreover, you'll require more nutrition while breastfeeding than the regular weight loss program for women. That's why make sure to sign up for a special program after consulting with Nutrisystem consultants and your doctor.
Can you do Nutrisystem while Pregnant?
No. Nutrisystem is not for pregnant women and teenagers. You should consult your doctor if you're worried about your weight during pregnancy.
Is Nutrisystem good for you?
Nutrisystem is perfectly safe and healthy for you, provided you don't have any other terminal illness. Please consult with your doctor before starting any diet plan if you are on medication for either physical or mental health.
Can you use Nutrisystem on Trail?
Yes, you can use Nutrisystem on the trail for a week. With their free jumpstart 7-day trial, you can see how the food tastes and if it is according to your preference. In this free trial, you'll get 7 breakfasts, 6 lunches, 6 dinners, and 7 snacks.
Where to buy Nutrisystem?
You can buy Nutrisystem on their official website. Just sign up, choose a plan perfect for you that also fits in your budget and you'll receive your first delivery package within 7 – 10 business days. You can also avail Nutrisystem by calling on their contact number.
How does it work to lose weight?
Nutrisystem combines healthy food and moderate exercise to help you lose weight. If you follow the plan, you can easily lose 1-2 pounds per week and after the first month, 12-13 pounds in total. This number might vary for men, diabetics and seniors, etc.
How can you track your order?
Yes, you can track your order via the shipping number assigned to you after you've placed and confirmed your order. You don't have to receive the package in person. It will be delivered to your mailbox.
Does the Nutrisystem plan come with a guarantee?
Yes, with Nutrisystem Money Back Guarantee, you can return your order within 14 days after receiving the package. You will get a full refund with less shipping for returning the remaining opened food. This offer is limited to first-time customers and first-month plan only.
How do I cancel my Nutrisystem plan?
You can cancel your Nutrisystem plan through the official website as well as the contact number. However, you'll have to pay a cancellation fee that varies depending on which Nutrisystem program you have and the time of cancellation.
Is there any cancellation policy?
Yes, according to it, you can cancel your Nutrisystem plan one day before your order is processed without any cancellation fee. If you cancel your order after it has been processed and if you refuse it at the time of delivery, you'll be charged $20 as cancellation fee. On the other hand, if you cancel it fourteen days after the first package has arrived, you will be charged $125 as a penalty.
The Verdict
To check off the facts, Nutrisystem is easy, convenient and helps you lose weight but you'll have to spend at least $350 on it per month.
This cost might be too much for you and you'll have to take care of some fine prints in order to see your results. The food might also get boring after a while even if it tastes good at first.
So, the final verdict? It's 50/50. You can give it a try if you want to lose weight really quickly and easily. And if you're willing to spend money on it.