You'd never believe how much food and variety of fresh produce and proteins you can get in under $48!
It's easier to be healthy when you've got hundreds of dollars of grocery budget but for people who cannot afford it, fast food seems to be the only choice. But not anymore! We have compiled the ultimate cheap grocery list under $48!
Yes, you can eat healthily and maintain your fitness goals even if you don't have much money. In this article, you'll find out which affordable foods are packed with nutrients, accurate pricing as well as some yummy healthy meal ideas you can use your ingredients for. Don't worry, they're not boring. Plus, we have plenty of snack options for you! So, read on below for an epic healthy grocery list on a budget.
The Ultimate Healthy Grocery List in $48/Week
According to the United States Department of Agriculture (USDA), food prices rose by a whopping 12% in 2022. And they are only expected to continue rising in 2023 due to inflation. Needless to say, people will struggle trying to maintain the same lifestyle. Record high prices might force you to compromise on groceries and healthy food choices, leading you to opt for cheap junk food and ruin your health. Plus, if you're someone who wants to get fit, lose weight (cost-effectively), and overall bring positive changes to your otherwise unhealthy lifestyle, then the challenges are even greater for you.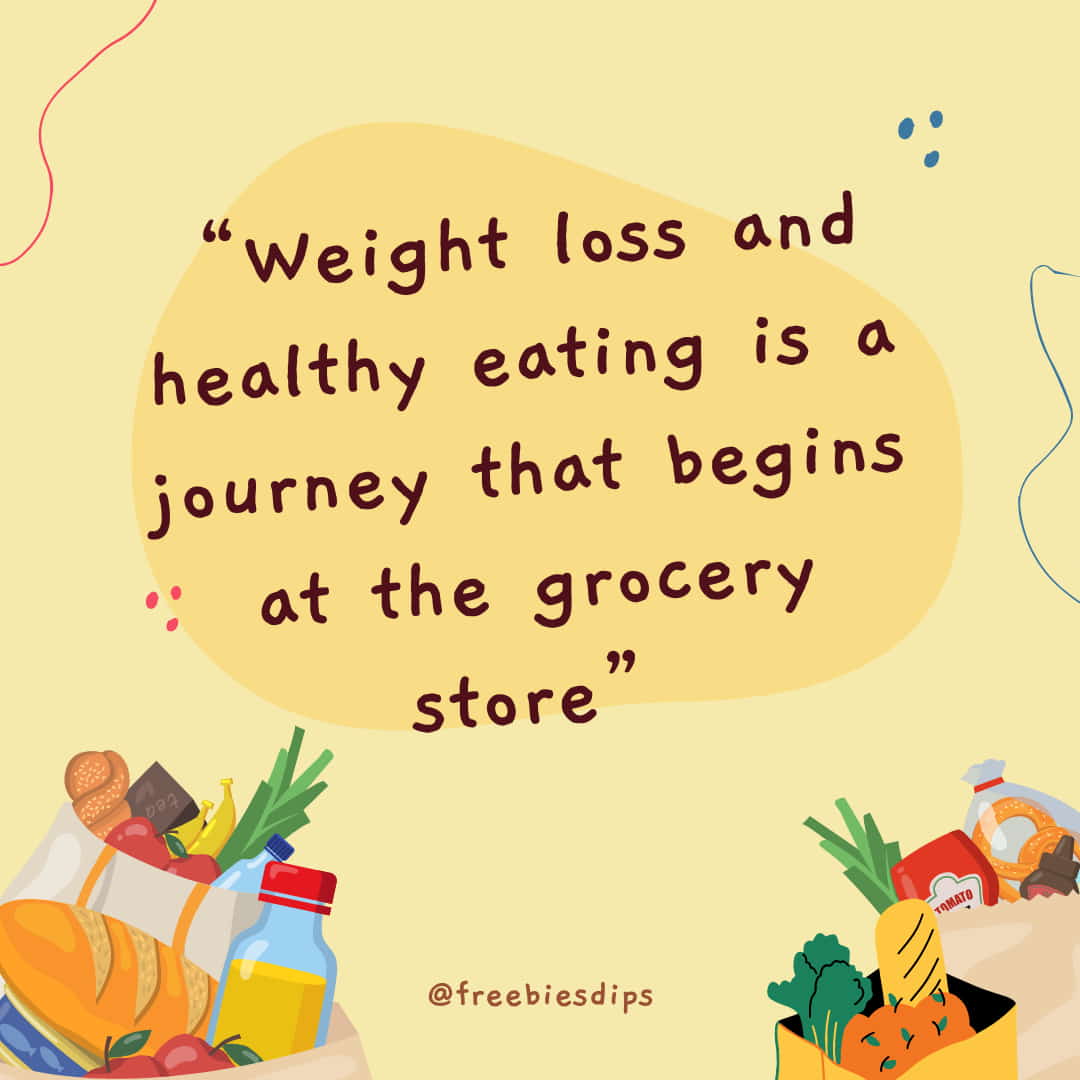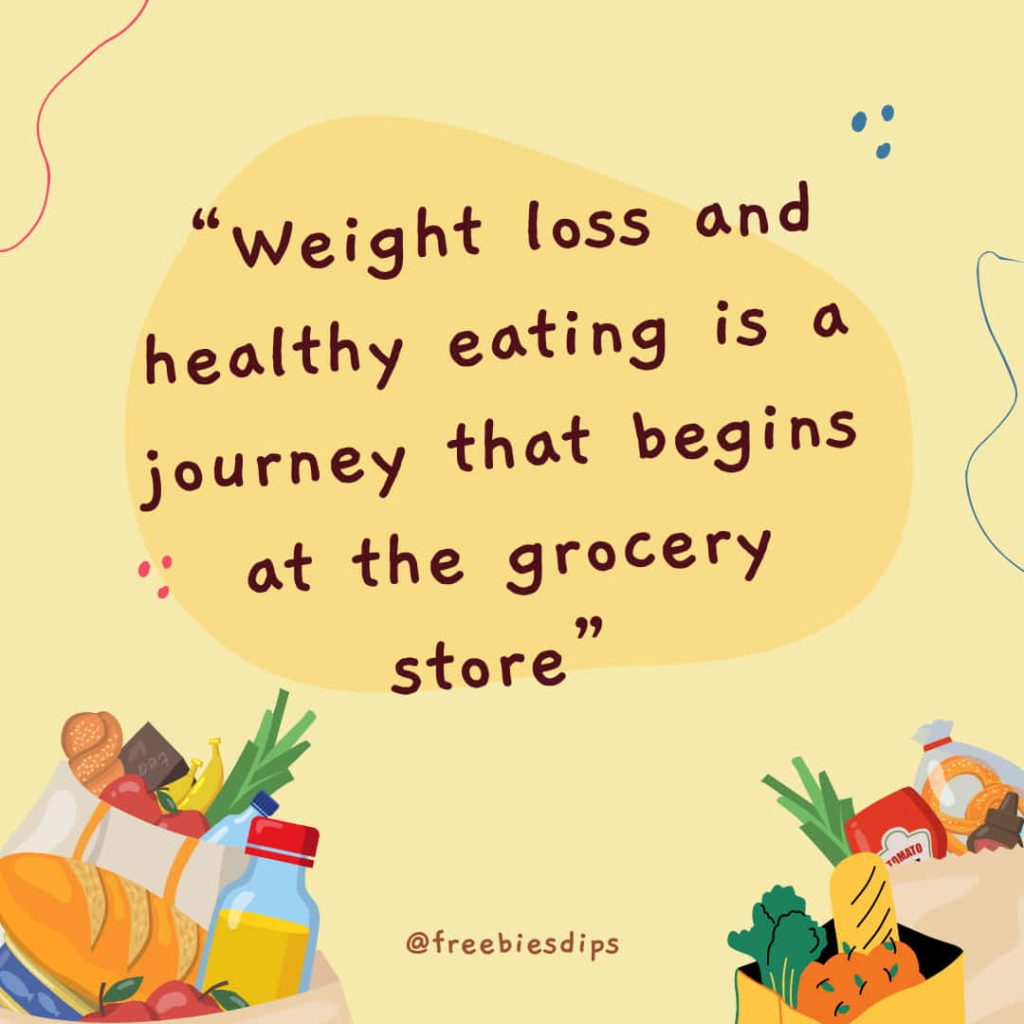 Keeping this in mind, we've compiled this weekly grocery list for less than $48. All of these food items are super versatile and can be used in a variety of recipes. So, stop worrying about prices and get healthy with our ultimate cheap healthy grocery list that allows you to make yummy and delicious meals every day!
Here's a quick healthy grocery list with prices for people in a rush. However, if you want to know why these food items are good for you and how you can make the best use of them, continue reading below!
| | |
| --- | --- |
| FOOD ITEM | ESTIMATED COST |
| Onions | $0.79 |
| Spinach | $2.28 |
| Broccoli | $1.31 |
| Sweet Potatoes | $1.00 |
| Carrots | $0.98 |
| Cabbage | $0.82 |
| Tomatoes | $1.98 |
| Kale | $1.48 |
| Apples | $1.31 |
| Bananas | $0.25 |
| Oranges | $0.88 |
| Lemons | $0.58 |
| Fresh Berries | $1.88 |
| Avocado | $0.68 |
| Peaches | $1.18 |
| Brown Rice | $0.68 |
| Oats | $2.48 |
| Whole Grain Tortillas | $1.32 |
| Eggs | $3.56 |
| Yogurt | $1.22 |
| Cottage Cheese | $1.98 |
| Granola Bars | $3.38 |
| Canned Beans | $0.78 |
| Chicken Stock | $2.92 |
| Chicken Breast | $2.94 |
| Grounded Beef | $3.98 |
| Frozen Fish | $1.98 |
| Frozen Edamame | $1.92 |
| Total | $46.54 |
What does a Nutritious but Cheap Grocery List Looks Like? Find Out Below!
This is a general list for anyone who wants to eat healthy. If you have specific weight loss or fitness goals; it is better to start a Nutrisystem Freshstart diet plan after consulting with a dietitian. Without further ado, here are all the nutritious foods you need for a balanced diet that you can get for under $1 on average.
1. Fresh Produce is Staple!
Fresh produce contains the maximum number of nutrients you need to have a healthy body. They're packed with fiber which improves digestion as well as the required minerals and vitamins your body needs to function properly.
Pro Tip: A quick way to massively save money on groceries is to always go for vegetables and fruits that are in season because they are cheaper. Moreover, buy your produce from a farmer's market. You can get it in bulk for a small price!
Most Affordable Vegetables to buy for your Healthy Grocery list
Onions
Health Benefits: Onions are rich in antioxidants that protect you from a number of heart diseases, diabetes, and high cholesterol levels. Plus, according to the nutrition chart of raw onions, they contain multivitamins like B6 and C, as well as potassium and manganese.
Best for: Onions can be added to multiple dishes to enhance flavors and bring out an umami taste. They work wonders in casseroles, soups, and salads. For example, try French onion soup, caramelized onion whole wheat pasta, vegetable tacos, etc.
Cost: $2.38/3 lbs. (0.79 per pound)
Dietitian Picks: Walmart
Spinach
Health Benefits: Spinach is a staple for any low calorie grocery list. It is super low in calories but is packed with vitamins K, A, C, folate, and manganese. All of these help prevent heart diseases and cancer, boost the immune system and reduce inflammation and cell damage.
Best for: To get the most out of spinach, it is best to eat it raw. Luckily, it doesn't have much of a taste so you can blend it in smoothies or protein shakes, as well as add it to your overnight oats for a quick healthy breakfast.
Cost: $2.28 per bunch
Dietitian Picks: Walmart
Broccoli
Health Benefits: Broccoli is a super food rich in vitamins C, and K, and antioxidants which play a vital role in preventing chronic illnesses and boosting your immune system.
Best for: Broccoli can be eaten raw or cooked. However, it tastes best if you steam it along with other veggies as a side to your grilled chicken. You can also stir-fry it for dinner or make a creamy soup for lunch.
Cost: $1.31/lb
Dietitian Picks: Walmart
Sweet Potatoes
Health Benefits: Undoubtedly, sweet potatoes are the healthiest potatoes. They are packed with beta-carotene which converts into vitamin A during digestion and improves eyesight. Plus, they contain numerous B vitamins, potassium, and most importantly fiber. Eating food rich in fiber keeps you feeling full longer, reduces appetite, and improves digestion.
Best for: Interestingly, sweet potatoes can be eaten for all meals! Try mashed sweet potatoes as a side for dinner, air fry them for a healthy snack, or make sweet potato cakes with poached eggs for breakfast – the possibilities are endless!
Cost: $1.00/lb
Dietitian Picks: Walmart
Carrots
Health Benefits: Carrots are nutrient-dense foods that are super cheap! Perfect for a healthy and cheap grocery list! They contain high amounts of vitamins A, C, and K, potassium, and antioxidants that reduce the risk of cancer.
Best for: Snacks! Eating raw carrots is the best way to consume them. They're sweet, fresh and yummy; perfect to snack on while you wait for dinner. Plus, they are good for your gums too, additionally, you can add them to salads or stir-fry them with some vegetable brown rice for dinner.
Cost: $1.96/2 lbs. ($0.98 per pound)
Dietitian Picks: Walmart
Cabbage
Health Benefits: All types of cabbages are great for gut health as they are high in fiber which reduces appetite. Perfect for people who want to lose weight on a budget. Furthermore, fermented cabbage is a superfood that improves the gut microbiome.
Best for: To get the most out of your fresh cabbage, ferment it and make some kimchi or sauerkraut – the perfect way to add instant spice and flavor to any plain meal!
Cost: $3.28 ($0.82 per pound)
Dietitian Picks: Walmart
Tomatoes
Health Benefits: Only one cup of tomatoes fulfills 37% of your daily requirements for vitamin C, A, E, K, B vitamins and trace minerals. They are really effective in reducing cholesterol and fighting diseases.
Best for: Make fresh breakfast salads, tomato soup, or add in chicken curry for extra flavor.
Cost: $1.98/lb
Dietitian Picks: Walmart
Kale
Health Benefits: Kale is another leafy green vegetable that is low calorie, low carbs, low fat but high in fiber content. It also contains tons of omega-3 fatty acids, calcium, and vitamins.
Best for: Kale chips! Honestly, the yummiest healthy snack out there is kale chips. Additionally, it can be used in salads and casseroles.
Cost: $1.48 per bunch
Dietitian Picks: Walmart
Quick Takeaway: Fresh produce is not only, cheap and highly accessible but it is also irrefutably healthy. Try incorporating versatile veggies like onions, spinach, broccoli, cabbage, sweet potatoes, etc. into your weekly meal plans. They are full of high-quality nutrients like antioxidants, vitamins, and essential trace minerals that boost immunity and prevent cardiovascular diseases.
Don't Miss out on these Versatile Fruits that give you tons of Snacks Options
Apples
Health Benefits: Apples are a staple in all successful weight loss plans like Nutrisystem and South Beach diets. This is because they are an excellent source of fiber that stays in your system longer, reducing appetite and improving digestion. Studies have shown that eating an apple a day works wonders for weight loss and controlling blood sugar levels.
Best for: Snacks and juices. You can also add them to your morning cereal or yogurt bowl. Additionally, apple and cabbage salad is a scrumptious but healthy treat!
Cost: $3.92/3 lbs. ($1.31 per pound)
Dietitian Picks: Walmart
Bananas
Health Benefits: Bananas are superfoods that improve gut health, prevent diabetes, and are effective in weight loss.
Best for: Midday Snack as their high fiber content helps in curbing hunger. They also make a great addition to yogurt or peanut butter toast.
Cost: $0.25 each
Dietitian Picks: Walmart
Oranges
Health Benefits: Also, rich in fiber, the health benefits of oranges include, lowering the risk of cardiovascular diseases, diabetes, and even obesity. They are also perfect for people on weight loss diets.
Best for: Add oranges to your salads, smoothies, and yogurt or just eat it as is. For maximum benefits, do not juice oranges as it removes all the pulp and fibrous content of the fruit. Get a seasonal meal plan to learn more unique ways to enjoy this yummy winter fruit!
Cost: $0.88/lb
Dietitian Picks: Walmart
Lemons
Health Benefits: Similarly, lemons are zero-calorie fruits. They are super effective in weight control, digestive health, preventing kidney stones and anemia, etc. Although, there's a popular myth that drinking lemon water helps in weight loss, there's no evidence to support this claim. Still, it has tons of other health benefits and it tastes yummy in food. Truly, lemon is the easiest way to enhance the flavor of any dish quickly!
Best for: Lemon can be added to anything to give it a zesty, citrusy taste. From roasted meat to fresh salads and tangy jams to sweet cheesecakes – lemon is perfect. Ideally, you should make lemonade or simply add a wedge of lemon to your drinking water.
Cost: $0.58 each
Dietitian Picks: Walmart
Fresh Berries
Health Benefits: There are so many kinds of berries and all of them are nutrient dense. For example, strawberries, blueberries, blackberries, raspberries, etc. Primarily, berries are rich in antioxidants and prevent diseases while boosting the immune system.
Best for: Breakfast, snacks, and desserts. They can easily be added to oatmeal, yogurt, or smoothies for delicious and healthy meals for your budget-friendly grocery list.
Cost: $1.88 per pack
Dietitian Picks: Walmart
Avocado
Health Benefits: Avocados are the best natural source of multivitamins, riboflavin, niacin, omega-3 fatty acids, and much more! They have a slightly higher fat content at 14.5g as compared to other foods in this healthy and cheap grocery list. However, they are also high in proteins and fibers. Essentially, they're a whole meal! One Avocado will keep you full for an entire morning.
Best for: Avocado toasts and salads for breakfast. You can also add them to your smoothies and cereal bowl.
Cost: $0.68 each
Dietitian Picks: Walmart
Peaches
Health Benefits: Again, peaches are high in fiber, multi-nutrients, and antioxidants that help improve digestion, weight loss, heart health, and immunity. Moreover, they are effective against certain allergies and cancers.
Best for: Salads, smoothies, and fruit bowls for snacks and desserts.
Cost: $1.18 per piece
Dietitian Picks: Walmart
Quick Takeaway: Fruits such as apples, bananas, peaches, berries, etc are a vital source of fiber that improves gut microbiome, prevents digestive issues, and help in weight loss. Want quick healthy snacks? Fruits are your best option! Plus they're easy to incorporate into smoothies and breakfast bowls.
2. Bulk Buy Whole Grains to Get a Good Deal
Whole grains are unprocessed and contain most of the nutrients that get stripped away from them during the process to make them more shelf stable and prolong their lifeline. That's why if you want to eat healthy, choose whole grains. To make it better for your wallet, buy whole grains in bulk. They'll last you for months and cost you less than a dollar!
Brown Rice
Health Benefits: We all know brown rice is a healthier choice than white rice. In fact, they are one of the healthiest types of carbs out there. Primarily, brown rice is high in fiber, meaning they are excellent for weight loss diets.
Best for: There is a multitude of ways to cook brown rice. You can make a healthy congee, egg fried rice, or simply boil them as a side dish to eat with some curry.
Cost: $1.37 per 2 lbs. bag ($0.68/lb)
Dietitian Picks: Walmart
Oats
Health Benefits: Whole foods are enormously better than their instant and processed counterparts. And oats are a must in any whole foods grocery list. They provide fiber, promote fullness, and lower appetite and cholesterol levels.
Best for: Breakfast cereal bowl with a variety of fruits and in power smoothies.
Cost: $2.48/18 oz
Whole Grain Tortillas
Health Benefits: Tortillas are super versatile and can be used in a variety of ways. Whole grain or whole wheat tortillas are the healthier versions. Plus, they cost hardly a dollar. They're the best source of low carbs on a budget grocery list.
Best for: Lunch and dinner. Enjoy them with some curry or whip up some tacos.
Cost: $2.64 per pack ($1.32 per six pieces)
Quick Takeaway: Buying whole grains such as oats, brown rice, etc. is better because they contain healthy carbs and fiber. Their instant counterparts are excessively refined, stripped of all nutrients, and cost more in the long run.
3. Find Organic Dairy for Cheap
No grocery list for healthy eating is complete without dairy products. Milk, eggs, cheeses, etc are superfoods and jampacked with nutrients with numerous health benefits overall.
Eggs
Health Benefits: Eggs are full of proteins, vitamins, and antioxidants. In fact, they are one of the most nutritious foods in the world. They are a whole meal and super fulfilling.
Best for: Breakfast. You can't go wrong with eggs. Whip up an omelet or boil some egg for a delicious and nutritious meal to keep you full until dinner.
Cost: $3.56 per half a dozen
Dietitian Picks: Walmart
Yogurt
Health Benefits: Yogurt is another excellent source of proteins, B vitamins, Calcium, Phosphorous, and zinc. Most importantly, it contains probiotics necessary for maintaining the gut biome and digestive health.
Best for: Smoothies and fruit bowls for breakfast and snacks.
Cost: $1.22 per pack
Dietitian Picks: Walmart
Cottage Cheese
Health Benefits: Again, cheese is a superfood and keeps you full longer. Actually, even half a cup of cheese provides 28% of your daily requirement for food overall! Who thought you could beat obesity by eating cheese? (In moderation, of course).
Best for: If you have cheese on your grocery list, you have everything. There are tons of things you can do with cheese to prepare healthy and delicious food any time of the day. Some good ideas include adding it to your eggs for breakfast, mixing it in your sweet mashed potato dish, or cooking it with veggies for dinner. Honestly, you can't go wrong with cheese.
Cost: $1.98 per pack
Dietitian Picks: Walmart
Quick Takeaway: Organic dairy products like eggs, milk, yogurt, and cottage cheese are inexpensive superfoods that provide well-balanced nourishment, especially proteins, calcium, and trace minerals. They act as a whole meal. The best thing is that they can be used in numerous recipes and cooked differently each time, so no chance of getting bored of them!
4. Stock up on Pantry Items to Save Money and Prepare Quick Healthy Meals
Needless to say, this grocery list doesn't account for condiments and sauces already present in your pantry that you might need in order to cook yummy meals. Therefore, before you start your healthy grocery shopping, make sure you check everything already present in your pantry. It'll save you some extra bucks plus you can substitute some of the items to buy other necessities. Regardless, here are some pantry essentials you absolutely need for healthy meal planning.
Granola Bars
Health Benefits: Granola bars are the healthiest snacks ever, rivaled by fresh organic fruits only. They boost energy, provide proteins and fibers, reduce cholesterol, and help in weight loss. Most granola bars are made with nuts such as almonds, peanuts, cashews, etc. All of these are superfoods packed with nutrients but they're also super expensive! So, granola bars are the best way to get the benefits of nuts but for a super low cost!
Best for: Midday Snacks. You can also crush some on top of your oats and smoothies.
Cost: $3.38 per 12 bars
Canned Beans
Health Benefits: Beans such as red kidney beans, black beans, chickpeas, etc contain a high number of fibers, proteins and a variety of vitamins and minerals. Eating beans promote fullness and aids in weight loss. Plus, canned beans are super cheap.
Best for: Bean pots, baked beans, curry, nachos, salads, and hummus. You can prepare several kinds of dinner and lunch meals using canned beans.
Cost: $0.78 per can
Chicken Broth
Health Benefits: Canned chicken broth made this list because it is healthy and can be used in multiple ways throughout the week to prepare different meals. It contains proteins and essential fatty acids. Furthermore, it can transform any plain dish into finger-licking good!
Best for: Soups, Braised or roasted chicken for dinner, chicken rice, risotto, or any vegetable dish.
Cost: $2.92 per 32 oz. pack
Dietitian Picks: Walmart
Quick Takeaway: Before you go out to buy weekly groceries, always take note of what you have in your pantry. Spices, sauces, and condiments can make even the most boring "healthy" food yummy and appetizing. Plus, granola bars are indisputable healthy snacks! Since you only use a little bit of spices at once, investing in pantry items becomes economical in the long run.
5. Opt for these Cheaper Meat Cuts
To be honest, meat is probably the most expensive item on any grocery list. That's why you have to be smart about it. Being on a tight budget doesn't mean you have to give up on meat. Simply, choose cheaper and lean meat cuts like lamb shoulders, beef ribs, flat steaks, etc. Although, they fall under $8 to $10 range that's why we didn't include them in this list. You might need to forgo some fresh produce to fit these cuts into your budget.
On the bright side, here are some genuine meats you can afford on a $48 budget.
Chicken Breast
Health Benefits: Chicken is probably the most popular type of meat around the world. Rightfully so! It is delicious and affordable. It is pure protein, containing essential amino acids and minerals your body requires. Chicken breast is a staple for a well-balanced diet and is known to lower the risk of obesity, cardiovascular diseases, and diabetes.
Best for: There's no shortage of chicken recipes you can make for lunch and dinner. For example, butter chicken, Skillet chicken pot pie, stuffed chicken breast, chicken rice, and chicken salad, etc.
Cost: $15/ 6.25 lbs. Pack ($2.94 per pound)
Dietitian Picks: Walmart
Ground Beef
Health Benefits: Beef is rich in proteins and essential vitamins. It helps muscle growth, promotes fullness, and reduces fatigue and tiredness. It's a superfood. Though beef cuts are expensive, ground beef is pretty affordable.
Best for: Similarly, you can make several recipes with ground beef, including burgers, classic beef chili, casseroles, enchiladas, meatloaf, etc.
Cost: $3.98 per pound
Dietitian Picks: Walmart
Quick Takeaway: Premium meat is the healthiest but it is also the most expensive. Luckily, you can opt for the cheaper lean meat cuts such as lamb shoulders, beef briskets, flat steaks, etc. Ground beef and chicken breast are good affordable and healthy options. Additionally, you can go for cheap organ meat instead of muscles to get your protein fix. Some find them unpalatable but they are jam-packed with nutrients and cheaper than all other meat cuts.
Budget-friendly Meat Alternatives for Vegans
Veganism is popular these days. However, it tends to be expensive. Nevertheless, we respect people's choices and found meat alternatives that don't cost a fortune! Here are some foods you can use as a meat substitute for cheap.
Canned chickpeas for $0.78 per can.
Mushrooms for $2.28 per 8oz.
Tempeh (derived from fermented soybeans) for $3.48 per half a pound.
Lentils for $1.34 per pound.
Tofu (made from soybeans) for $3.05 per pound.
Quick Takeaway: Not all vegan meat alternatives are expensive. Mushrooms, tempeh, lentils, and tofu are excellent vegan options that can be bought for less than $4.
6. Frozen Food is Healthy too
When people think of healthy, frozen meals are the last thing from their mind. While frozen pizza and chicken nuggets might not be that healthy, there is certain frozen food that absolutely are! For example, frozen fish, mixed frozen veggies, frozen fruits like berries, etc. Not only are they healthy but they are also super cheap.
Likewise, there are some really healthy frozen meals for weight loss out there that only cost about $4 to $8 per serving. Although you have to pay a bulk price for the whole plan at once, making it slightly more expensive. Luckily, you can use promos, discount codes and coupons to save money!
Frozen Fish
Health Benefits: Canned fish and frozen fish are the same things. Obviously, fresh fish is better but frozen fish is cheaper and just as healthy! It is high in omega-3 fatty acids and trace minerals that you can't find in any other food source.
Best for: Make scrumptious dinner with canned fish like casseroles, tuna salad sandwiches, Caesar salad with sardines, etc. Basically, you can use canned fish the same way you'd use fresh fish.
Cost: $1.98 per can
Dietitian Picks: Walmart
Frozen Edamame
Health Benefits: Edamame are essentially soybeans boiled in their pods. They are a staple of Japanese cuisine and have become popular in the US too. Frozen edamame is an excellent source of plant-based proteins that even vegans can eat. They are high in fibers and several important trace minerals.
Best for: Lunch and snacks. You can simply steam some edamame with their pods and munch on them to curb hunger.
Cost: $1.92 per pack
Dietitian Picks: Walmart
Quick Takeaway: There's a misconception that frozen food is unhealthy. That's not true at all. Frozen food products like frozen fish, frozen fruits or mixed veggies, and especially frozen edamame are just as nutritious as their fresh counterparts. Moreover, they hardly cost a couple of bucks and can be easily incorporated into a budget-friendly grocery list.
Honorable Mentions – Other Cheap Grocery Items for Substitution
Here are some other healthy food items that are good for weight loss and overall health. In case you don't feel like doing the same grocery shopping week after week, you can switch things up with the following affordable grocery list items.
Brussels Sprouts for $1.38
Butternut Squash for $3.43
Grapes for $3.47
Frozen Berries for $3.98
Kiwi for $4.38
Watermelon for $4.48
Milk for $1 to $3
Whole Grain Bread for $2.44
Peanut Butter for $2.62
Quinoa for $3.72
Popcorn kernels for $2.28
Dried Lentils for $1.34 to $3
Quick Meal Ideas for the Entire Week Using our Healthy Grocery List on a Budget
Going on a diet trying to lose weight and belly fat is challenging. More so, if we factor in a limited budget. A $50 monthly food budget is unrealistic but $48 a week? That's doable! Plus, you have resources at your disposal to make it easier. So, download a free meal planning sheet, along with our healthy grocery list on a budget, and start planning your weekly meals!
Here are some quick and healthy meal ideas you can make using this grocery list. Besides, you can get a free Nourished cookbook with various easy to prepare healthy meals for extra inspiration.
Breakfast – Oatmeal with Apples and cinnamon, Hard boiled eggs with baked sweet potato, Spinach, and kale omelet, Avocado toasts, Smoothie bowl with bananas and berries, Yogurt bowl with berries, Overnight oats.
Lunch – Lentil cabbage salad, Tomato and cheese salad, Tuna and cabbage salad, Fresh chickpeas salad, Taco Salad bowl, Baked chicken fingers, Bean and Cheese quesadillas.
Snacks – Any fruits like oranges, peaches, bananas and apples, granola bars, steamed edamame, hummus with nachos, crispy kale chips, and Steamed broccoli.
Dinner – Stir fried brown rice with carrots, cabbage, and eggs, Sweet potato and black bean salad bowl, Beef chili with tortillas, Beef or chicken pot pie, Brown rice risotto with French onion soup, Spinach falafel and hummus bowl, Fish casserole.
Conclusion
At last, we know that there are plenty of cheap grocery list items you can buy even if you're dieting or just generally want to eat healthy. The key to minimizing expenses is to buy ingredients that can be used for multiple dishes. That way you can recreate unique foods without getting bored and also satisfy your hunger. Truly, this will make staying on track with your fitness goals so much easier!
Unlock the secret to budget-friendly grocery shopping and save big bucks every week with this game-changing infographic – don't miss out, save it now!