Are you looking for a highly productive lose belly fat workout that could easily burn those unwanted fats off you without you having to hit the gym or spending money on diet plans? While a gym routine can be a bit challenging, the exercises that I've mentioned below are both effective and easy to execute allowing you to shred unnecessary fatty areas around the belly region.
Best Ways To Lose Belly Fat Workout
However, you'll need to be perseverant and determined to maintain this workout regime to get nicely toned abs. These fat shredding workouts are especially beneficial for females at home looking to get fit without spending a dime.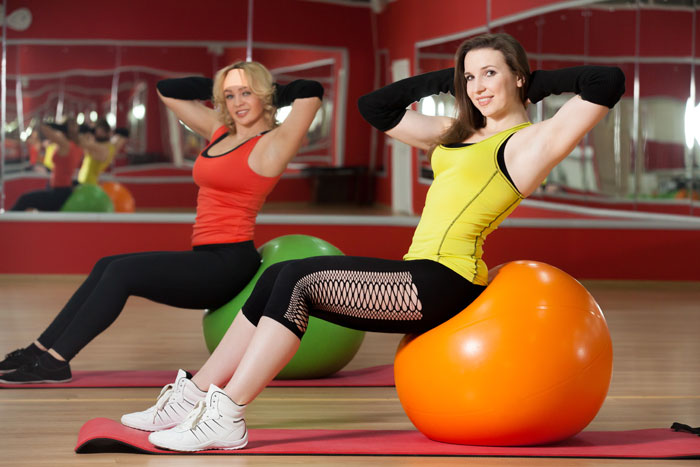 The Ball Crunch
This workout entails high stabilization as the muscles work for the faster fat burn. Take an exercise ball or any similar accessory at home like a bean bag that you can support your back against. Lie on it in such a way that your back is well supported and your feet are firmly placed on the floor. Now place both your hands behind your head and contract your belly muscles while lifting your torso slowly up and forward. Then lower your back down. Make sure you keep the ball or beanbag firmly placed against your back during each crunch. You can perform 12-15 repetitions of this lose belly fat workout for 1-3 sets.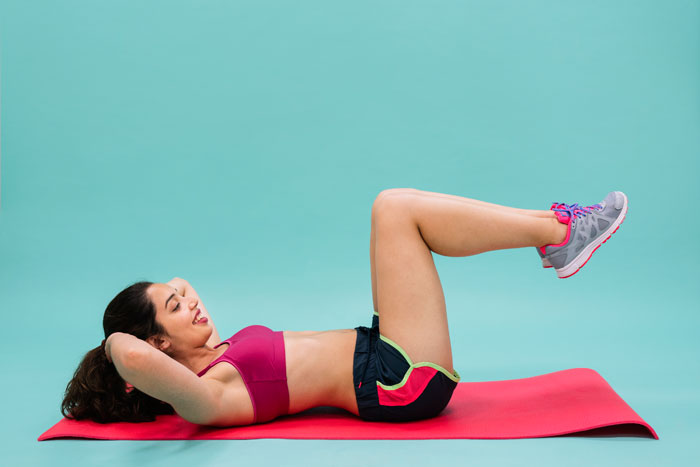 Reverse Crunch
This easy to do lose belly fat workout for women is just like doing crunches but there is a slight variation. To perform this exercise, lie down on the floor flat with your arms positioned at your sides. Cross your feet and slowly lift them off the floor in such a way that the knees form a 90-degree angle. Subsequently, contract your abdominal muscles and lift your head and shoulders slightly off the floor. Make sure you exhale as you contract your abs and inhale when you lower your back down on the ground. I suggest you perform 1-3 sets of reverse crunches with at least 12-15 repetitions.
Vertical Leg Crunch
This lose belly fat workout is considered as a fat burning accelerator. Just like the regular crunches, it enables the muscles to engage in an intense workout session that facilitates flab shred. Since you're required to keep your legs straight in this workout, thus the muscles work hard to reduce the excess fat around the belly area. In order to perform this exercise, lie down on the floor with both your hands behind your head and keep your legs straight up, crossing your knees. Relax and then flex the muscles to lift your head and shoulders off the floor. Then lie back down on the ground. You need to keep your legs positioned in the air as highlighted above during the entire set. Remember to exhale when you flex your muscles and inhale when you lie back down going for 1-3 sets with 12-15 repetitions for the best results.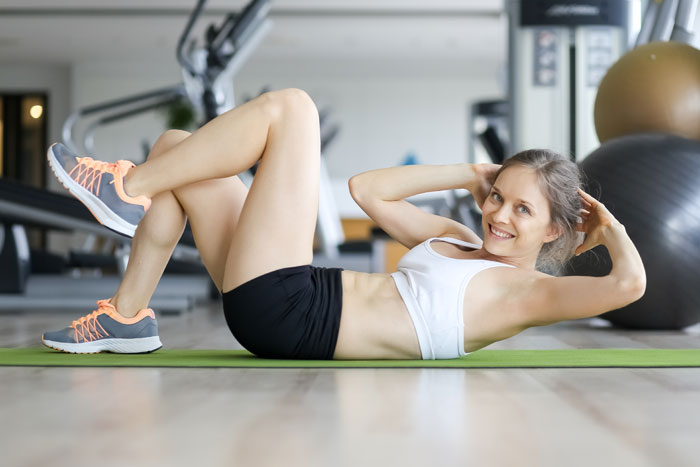 Twist Crunches
An amazing loose belly fat workout, the twist crunches are designed to help you flay those extra pounds off. This should be easy if you're comfortable doing the regular crunches. This tummy exercise requires you to work your belly muscles through shoulder and body twist. To do this exercise, just lie down on the floor keeping your hands placed behind your head. Next just like you do in crunches, bend your knees while keeping your feet on the floor. Now slowly lift your torso up but contrary to the regular crunches, you need to lift up your right shoulder toward the left side while keeping your torso's left side placed firmly on the floor. Once you're done doing this set, change modes to lift your left shoulder toward the right while keeping the right side of your body on the floor. Go for 10 repetitions and perform 3 sets for excellent results.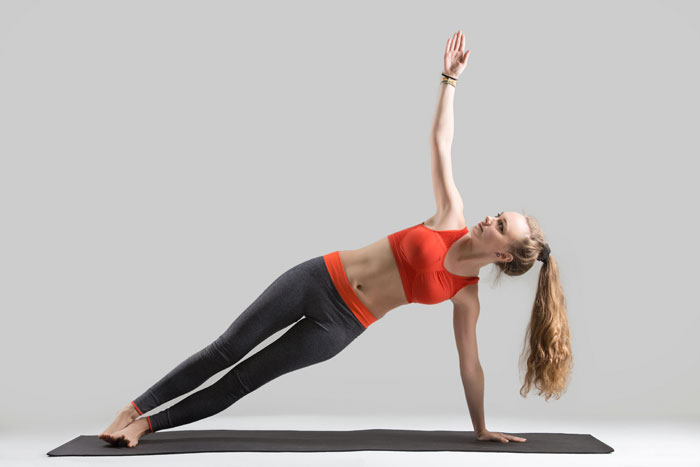 Side Crunches
An inexpensive way to get toned abs, side crunches are almost similar to the twist crunch exercise but you need to move your legs and shoulders simultaneously in this lose belly fat workout. The exercise helps burn abdominal fat by focusing on the side muscles and putting them to work. With this workout, you basically tilt your legs in the same direction together with your shoulders. Just lie down on the floor and keep your hands placed firmly behind your head. Bring your knees and feet in the regular crunches position (knees bent & feet on the floor). Tilt your right leg toward the left side while simultaneously lifting the right shoulder in the same direction. Do the same with the left leg and shoulder going for at least 10 repetitions. Be careful to keep your body movements slow and consistent avoiding any quick twists that could hurt the midsection area.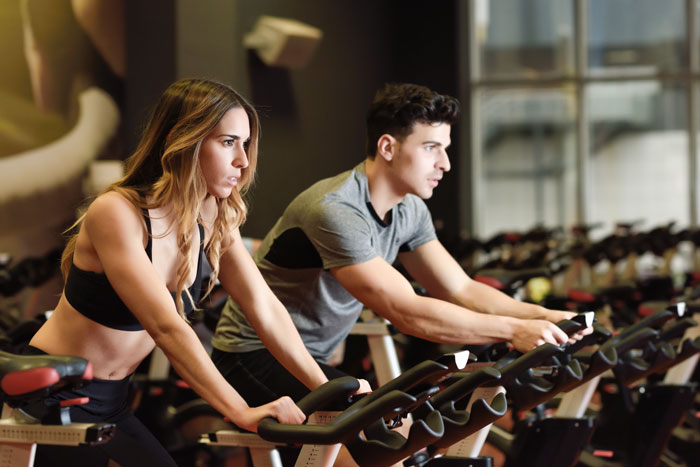 Bicycle Exercise
You must have heard of this popular lose belly fat workout called 'Bicycle Exercise' which doesn't really require a bicycle. You can easily do this at home without spending any money and get a well-toned abdomen. Just lie down on the floor while keeping both your hands on your sides or behind your head like in the crunches. Then slowly lift both your legs off the floor bending them at the knees. While keeping your left leg away, bring your right knee closer to your chest region. Next bring your left leg close to the chest while keeping the right leg away so as to depict cycling or paddling movements.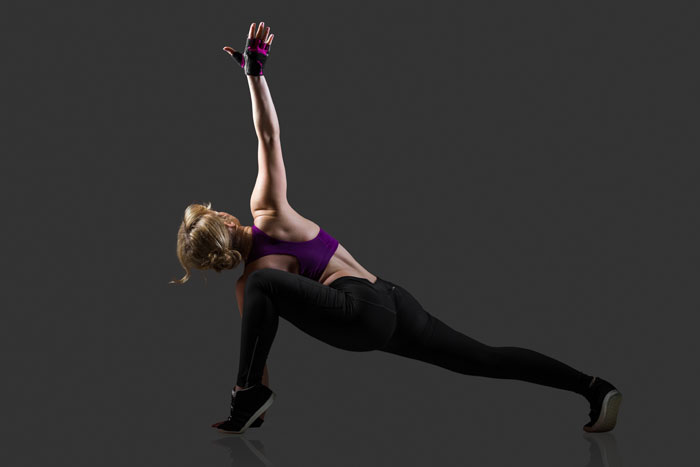 Lunge Twist
It's a great lose belly fat workout for novices looking for an inexpensive way of quickly reducing belly fat. Stand upright with your hips and legs width apart keeping your knees bent slightly. Subsequently, lift both your hands bringing them to the front to align them with your shoulders so they are parallel to the floor. Lunge forward taking a big step ahead with your right leg and come down to a sitting position so that your knees form a 90-degree angle with the ground. Twist your body to the right in this position and then to the left. Make sure your left leg is placed in the backward direction well supported by your toes. Be careful not to bend your spine forward and keep it straight throughout the exercise. Also, make sure you twist only your torso and not the legs to the right and then to the left. Consider repeating this at least 15 times.
Featured image by freepik