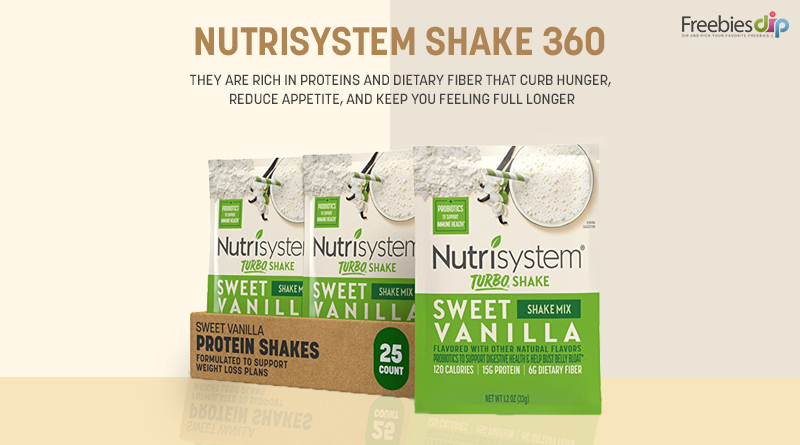 Do you struggle with losing weight and sticking to your diets? Try adding Nutrisystem Shakes to your daily meals to see massive improvements!
Nutrisystem Shakes are specially made to act as a supplement during weight loss diet programs. They are rich in proteins and dietary fiber that curb hunger, reduce appetite, and keep you feeling full longer. Moreover, they contain probiotics to support digestive health and get rid of belly bloat. In short, having Nutrisystem Shakes can be the difference between the success and failure of a diet!
Not to mention, these shakes are easy to prepare and taste amazing. Forget the chalky taste that usually accompanies protein mixes, these Turbo Shakes have a rich creamy consistency and such a deep flavor that you'll forget these are diet supplements! Instead, you will enjoy them as desserts.
Protein and Probiotic Shake by Nutrisystem comes in two flavors, chocolate and vanilla.
One package contains: 5 packets of 1.2 oz. powder each.
So, get this yummy Nutrisystem shake today and successfully lose weight!