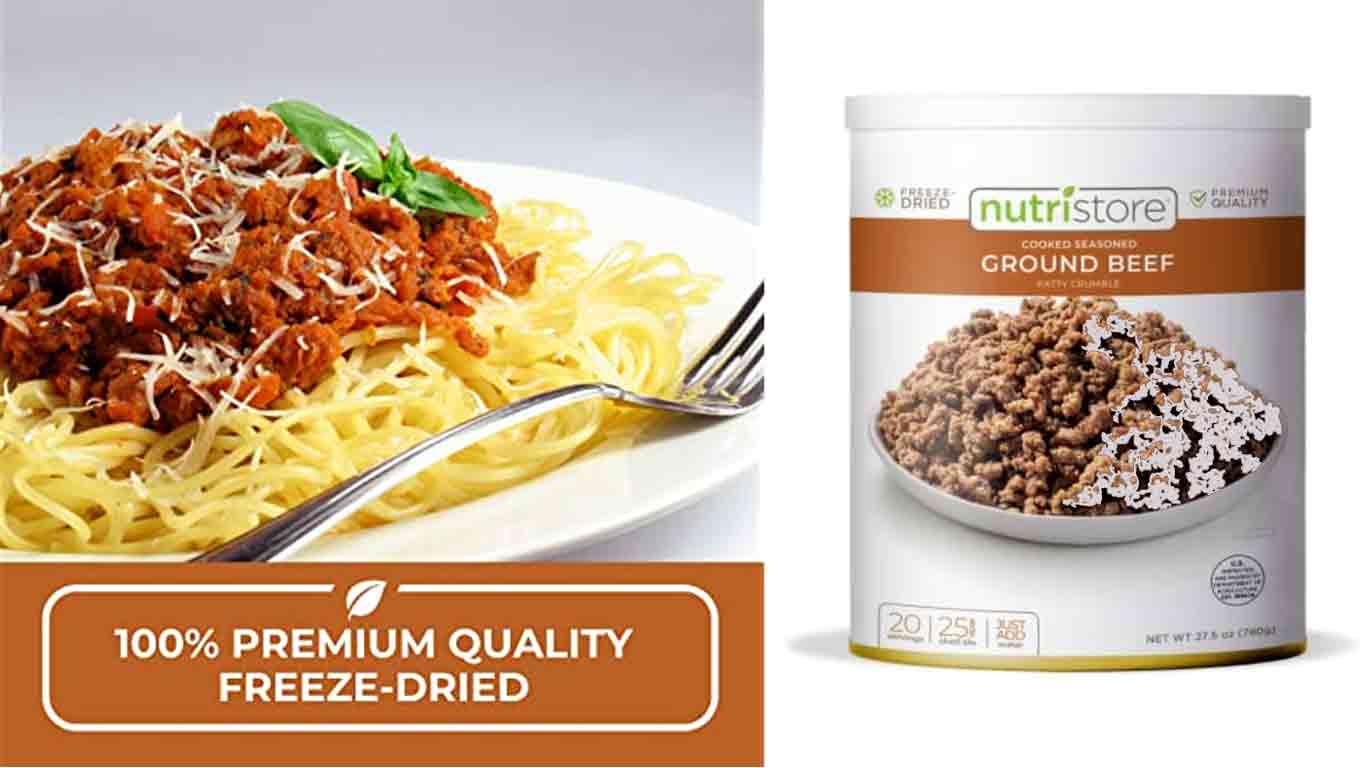 Are you busy and do not have time to cook healthy or nutritious food? Try Nutristore Freeze Dried Ground Beef! To get this;
Click on the below button and check its current price.
Nutristore Ground Beef is neither dehydrated nor contains unhealthy preservatives or artificial fillers. Its specifications include;
Size is 27.51 oz.
Perfect for lightweight campaign and emergency survival food storage.
Fully cooked, just add water and enjoy.
Can be stored for long-term (25-years shelf life).
Whether you want a healthy meal for your weight loss routine, Nutristore Freeze Dried Ground Beef is locked in nutrition and will always amaze you.